Pakistan will be biggest supporter of Kashmiris demand
2 min read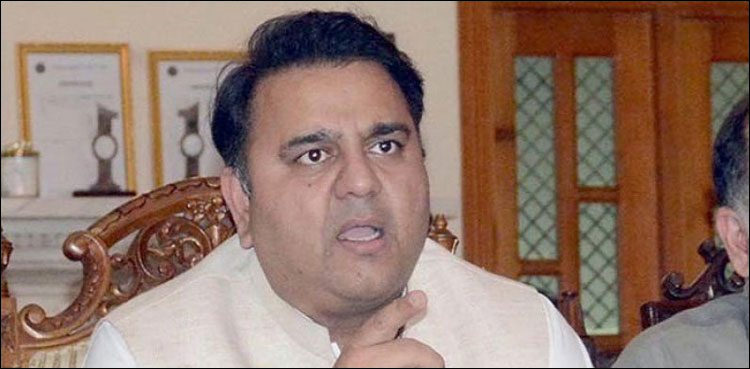 ISLAMABAD: Federal Minister for Information and Broadcasting Fawad Hussain Chaudhry said on Saturday that Pakistan will continue to highlight Kashmiris' freedom struggle and expose Indian atrocities at all forums.
During a meeting with a joint delegation of All Parties Hurriyat Conference's  Azad Kashmir chapter and Kashmir Self Determination Movement which called on him here, the minister said that Pakistan is the biggest advocate of Kashmiris demand for right to self-determination.
The minister maintained that Indian atrocities have failed to deter Kashmiris from demanding their right to self-determination.
The delegation appreciated Pakistan for its unflinching support for the cause of Kashmir.
The delegation comprised Founder Chairman Jammu and Kashmir Self-Determination Movement International
Raja Najabat Hussain, Information Secretary APHC AJK chapter Abdul Hameed Lone and other leaders were part of the delegation.
It is pertinent to note here that earlier in June this year, a United Nations Human Rights Commission report said that Indian security forces used excessive force that led to unlawful killings and a very high number of injuries in Kashmir.
Citing civil society estimates, the report said that up to 145 civilians were killed by the security forces between mid-July 2016 and the end of March 2018.
One of the most dangerous weapons used against protesters in 2016 – and which is still being employed by India security forces – was the pellet-firing shotgun.
According to official figures, 17 people were killed by shotgun pellets between July 2016 and August 2017, and 6,221 people were injured by the metal pellets between 2016 and March 2017. Civil society organizations believe that many of them have been partially or completely blinded.
About The Author