Another MeToo accusation against Subhash Ghai, actor Kate Sharma files molestation complaint
2 min read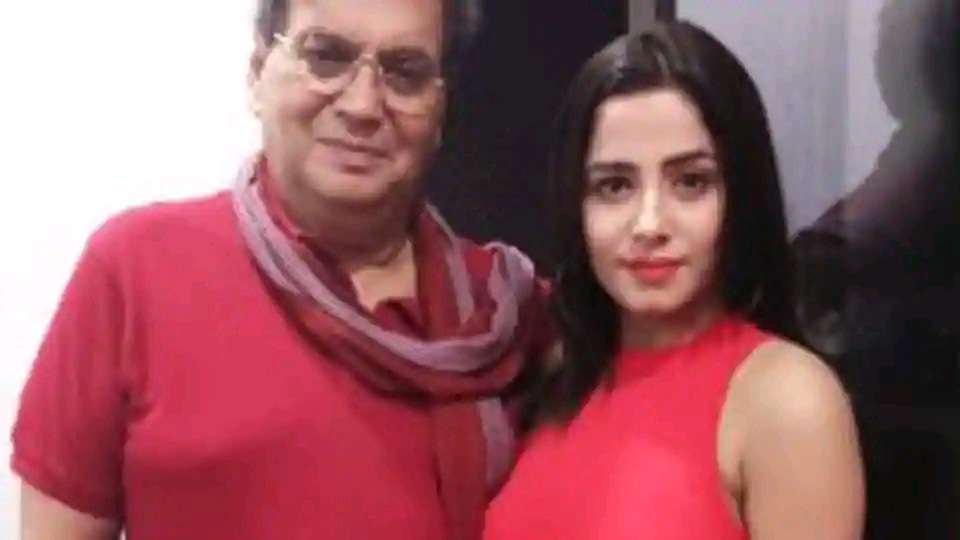 Actor Kate Sharma has filed a molestation complaint against filmmaker Subhash Ghai who was earlier accused of rape by an unnamed woman. The director said he was 'grieved' by the claim.
Filmmaker Subhash Ghai, accused of raping a woman after spiking her drink several years ago, has now been accused of molestation by actor-model Kate Sharma. She has filed a complaint against Ghai in which she claimed the director tried to "forcibly hug and kiss her".
While addressing the media after filing the complaint, Kate is quoted as saying by ANI, "He called me to his house on August 6. There were about five to six people at his house and in front of everybody, he asked me to give him a massage. It was shocking for me but I respected his seniority and agreed. I massaged him for two to three minutes and then went to the washroom to wash my hand. He followed me to there. He then took me to his room saying that he wanted to talk to me about something. However, he grabbed me and tried to kiss and hug me."
When she requested to leave, she said Ghai threatened her. "I told him that I wanted to leave. He then threatened me and said that he will not launch me if I do not stay with him for the night," Sharma said.
Reacting to the complaint, Ghai called himself a great supporter of #MeToo movement but is grieved that people are trying to harm his reputation. "I am surely a grt supporter of d metoo movement n women empowerment bt hope that those taking undue advantage of the movement do not end up diluting it 4their own short time fame. I feel grief if some one trying 2harm my reputation.Any way my lawyers will take care of matter," he tweeted.
On Thursday, Twitter user Mahima Kukreja had shared the account of an unnamed woman, who accused Ghai of raping her after spiking her drink. The woman claimed Ghai promised to be her "mentor in the film industry" and often invited her to late-night sessions at a two-bedroom flat, which she said he called his "thinking pad." She accused Ghai of trying to touch her inappropriately and later spiking her drink. She said he later took her to a hotel, where a suite was always reserved for him, and raped her there.
About The Author