Car sales including KIA surges by 67% in Jan-2021
2 min read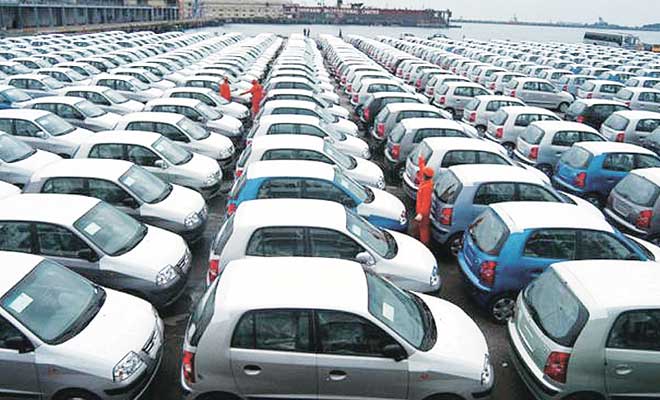 Pak Suzuki led the charge of the New Year euphoria with a massive increase of 62 per cent YoY. This was primarily driven by Alto (+113% YoY) and Wagon R (+132% YoY) sales
KARACHI: The car sales, as reported by Pakistan Automotive Manufacturers Association (PAMA), have increased by 46 per cent year on year (YoY) in January 2021 to 17,515 units. However, the car sales including Lucky Motor Corporation (KIA, non-member of PAMA), is up by 67% YoY.
According to a Toplines securities report, Pak Suzuki led the charge of the New Year euphoria with a massive increase of 62 per cent YoY. This was primarily driven by Alto (+113% YoY) and Wagon R (+132% YoY) sales.
Indus Motor (INDU) and Honda Car (HCAR) registered sales increases of 36% YoY and 11% YoY, respectively. INDU sales were led by Yaris, which again outsold total HCAR sales.
New entrants into Pak Auto space, Hyundai Nishat sold 515 units in Jan-2021, while Lucky Motor sold 2,500 units, as per our channel checks.
Car sales have increased by 26% MoM in Jan-2021. The increase was driven by HCAR (+39% MoM) and INDU (+36% MoM) as the New Year effect kicked in.
According to the PAMA, Atlas Honda recorded motorbike sales of 114,001 units in Jan-2021, up 20% YoY. In last seven months of the current fiscal year, sales have increased by 20% YoY.
Tractor sales in Jan-2021 are up by 135% YoY and 57% MoM. Millat Tractors (MTL) recorded increase of 195% YoY (+30% MoM) while Al Ghazi Tractors (AGTL) sales increased by 53% YoY (+290% MoM), respectively.
According to the report, demand for cars to grow stronger owing to low interest rates environment and pickup in economic activity.