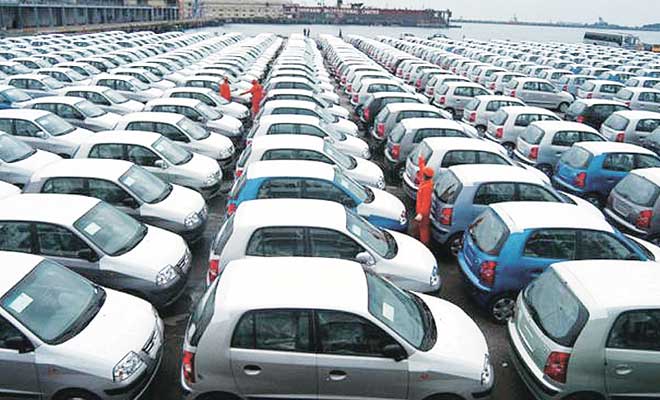 KARACHI: Overall Pakistan car sales jumped by 23 per cent on Month on Month (MoM) basis to 12,100 units in December 2019, however the rise was largely led by 49 per cent on MoM increase in sales of Pak Suzuki Motor Company (PSMC).
Few days ago, PSMC announced that it will close production of all its brand vehicles in four days of this month.
An official of the Pak Suzuki said, "we will observe four days as 'Non-Production Day' for the month of January,"
The sources in the industry said that the decision has been taken by the company owing to the decrease in demand and the unsold vehicles of the company.
In this connection, it is also learned that almost all car makers in the country were going to announce to observe non-production days due to a declining trend.
The other two major manufacturers, Indus Motor (INDU) and Honda Car (HCAR) sales dropped by 12 per cent MoM and 23 per cent MoM, respectively.
The increase in sales of PSMC was largely driven by the announcement of increase in car prices by the manufacturer in mid of December 2019, which was effective from January 1, 2020. The decline reported by the other manufacturers was largely in line with the historical year-end phenomenon, where consumers generally delay their purchases until the new year.
On a YoY basis, weak demand dynamics was again evident from a 38 per cent YoY fall in sales in December 2019, taking first half 2019-20 decline to 44 per cent YoY. This is primarily attributable to higher car prices mainly due to Pak-Rupee devaluation and higher interest rates.
PSMC sales were down 26 per cent YoY in December 2019, while INDU's sales declined by 56 per cent YoY with Corolla sales falling by 50 per cent YoY. HCAR sales fell by 58 per cent YoY during December 2019 with combined sales of City & Civic declining by 56 per cent YoY.
Sale of motorcycles by Atlas Honda (ATLH) witnessed an increase of 6 per cent YoY as sales clocked in at 85,000 units, however it recorded a decline of 11 per cent MoM.
Tractor sales recorded a growth of 75 per cent YoY with Millat Tractor (MTL) sales rising by 175 per cent YoY. On the MoM basis, overall tractor sales were down 37 per cent MoM.
We expect recovery in car sales volumes from start of 2020 as we believe volumes would have bottomed out in Dec-2019. We are currently 'Market-Weight' on the sector.