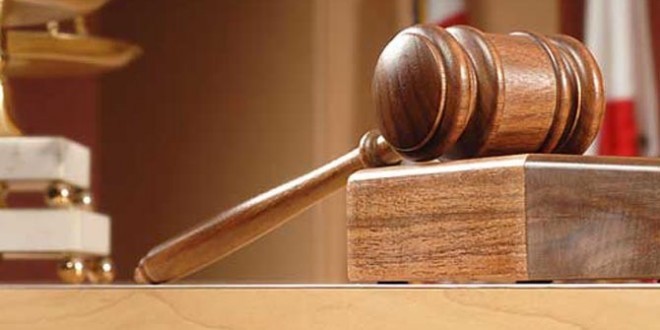 KARACHI: Customs Intelligence and Investigation Karachi (CI&I) concluded the initial investigation into the complaint filed by Special Judge, Customs & Anti-Smuggling, Karachi, and notes the matter needs no further action or inquiry.
Special Judge, Customs & Anti-Smuggling, Karachi filed a complaint with FBR that a derogatory, defamatory and contemptuous application had been moved through an anonymous lawyer Syed Asif Bukhari Advocate.
According to customnews.pk (Website), it was further reported that despite hectic efforts, the whereabouts of Syed Asif Bukhari Advocate could not be traced. Due to non-traceability of the said Advocate, it has been alleged that it appears that name of some fictitious lawyer is used by one Dost Muhammad (Superintendent of Directorate General of Intelligence & Investigation-FBR, Regional Office, Karachi).
It was further remarked in the complaint that Dost Muhammad had been instrumental in the lodging of certain FIRs whereby all the accused had been acquitted on jurisdiction grounds of the Directorate General.
Special Judge Customs & Anti-smuggling, Karachi requested a probe to restrain Dost Muhammad to defame and discourage the court from lawful proceedings, which he allegedly had initiated through publishing fake news without any iota of truth and proof.
Director CI&I Karachi Khalil Yousafani assigned the complaint to Additional Director Sheeraz Ahmed. However, Sheeraz Ahmed was on leave, therefore the investigation was assigned to Deputy Director Rana Aftab.
The CI&I Karachi investigation found the complaint filed by the judge did not merit consideration as Dost Muhammad had been instrumental in detecting, pursuing and vigorously facing all the challenges after lodging of FIRs and represented the department at all adjudication and judicial forums.
CI&I Karachi notes non-traceability of the complainant Syed Asif Bukhari Advocate and presumption that the same was originated by Dost Muhammad carries no substance and rationale. Furthermore, no evidence has been shared to support the allegations requiring probe or enquiry to ascertain its genuineness.
The argument that all the accused have been acquitted by the court is purely a legal issue whereby the department has filed appeals in the above referred FIRs exercising its legal right.
It cannot be presumed that the filing of appeals is connected in any way with the above referred allegation as it's purely a legal and departmental issue.
CI&I Karachi notes despite the fact that the irrefutable documentary evidences were available and all the above reported cases as well as other cases pending before the said court, all the accused had been acquitted under Section 265-K of Cr.P.C by the Special Judge Customs & Anti-Smuggling, Karachi.
The department exercised its legal right to file appeals purely on legal grounds and supportive documents and no malafide or deliberate attempt by the department or any of its officials to use derogatory, defamatory and contemptuous language against the court can be attributed without sharing any evidence.