KARACHI: A new Lectrix Electric Bike becomes a point on attraction for youths when a Chinese made bike showroom inaugurated at Khalid Bin Waleed Road.
"Electric bike's demand jacked up in Pakistan," Lectrix bike maker in Pakistan claimed. "They are making around 1000 – 1100 per month Electric Bikes and its demand is gradually increasing," the maker of the bike said. The youngsters want to have Electric Motorbike which goes miles and miles without petrol and other expenses.
Electric bike showroom, the first of its kind, has been inaugurated in Karachi after Lahore and renowned businessman Aqeel Karim Dhedhi cuts the Ribbon.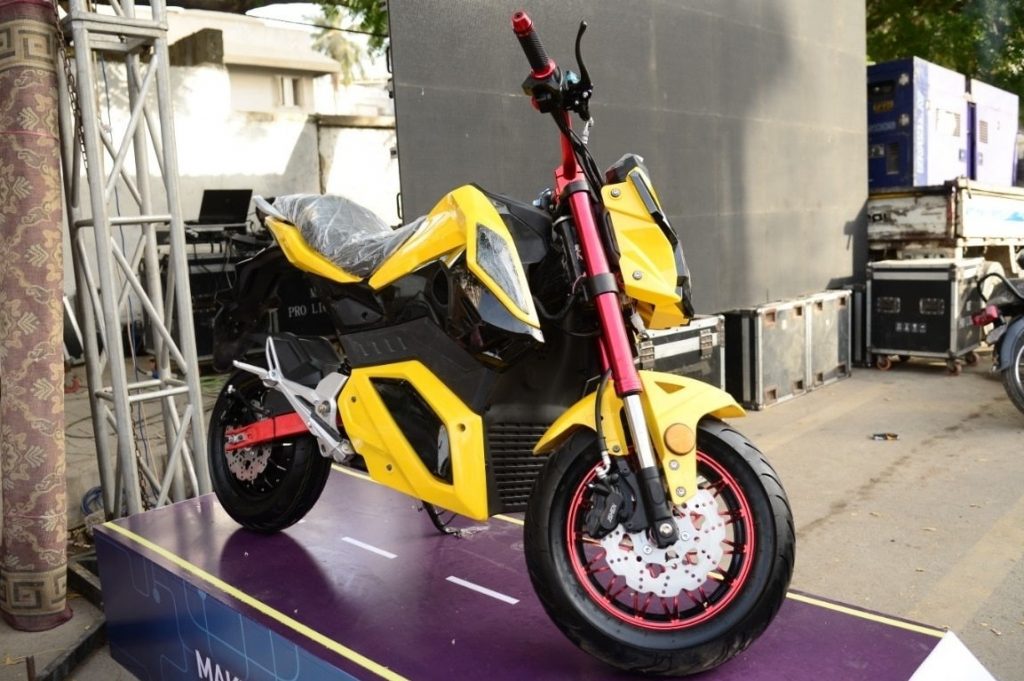 It is the first showroom of Electric Bike in Karachi, who is not only selling Lectrix Bikes in Karachi but also providing after sales services and spare parts.
Maker of Lectrix Bike Abdul Rahim said, "we have a complete assembling plant to produce these Lectrix Electric Bikes in Lahore and can produce around 10,000 to 15,000 bikes in a month."
He said that Lectrix bike is now registered brand in Pakistan and now available in big cities. "we are in the business for last few years," he claimed. "This showroom of Lectric Electric bike is attracting bike lovers and this brand would be famous soon," he said.
He said that its speed is around 60- 120 kilometer per hours and different brands are available at their showrooms and Metro Cash and Carry outlets. The owner is importing accessories including body parts, batteries, handles, wheels, tire & tubes and other parts from China.
Rahim said that we are making around 8-10 models including JMS 350, JMS 650, JMS 550, JMS 650 Scooty, JMS 3500 and JMS 1500." Electric Motorcycle takes 4-5 hour time to charge the battery.
The bike maker said that the price range of these electric bikes in Pakistan is around Rs 60,000 to Rs 230,000. This is one time expense of the customer as it didn't require any petrol, engine oil or tuning etc, he said.
The importer also plans to bring in 2-3 other variants in the market based on the market feedback within the next six months.
Lectric Motor Limited is a China brand and had been introduced in many countries including India, Thailand, singapore and others. The sales of the Electric Lectrix Bike have surged 14-16 per cent in India over the last year.
Pakistani government is also planning to introduce electric vehicles and bikes so that the country can save fuel cost.