Honda to launch 7th Generation City in Pakistan soon, compete Toyota Yaris
3 min read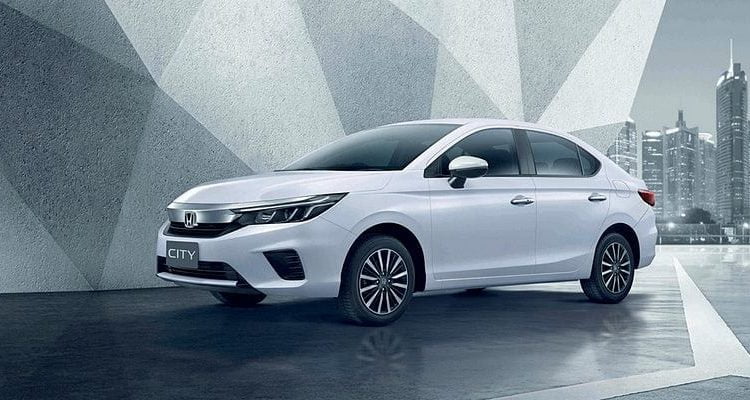 Toyota Indus Motors is now planning to launch its crossover SUV 'Corolla Cross'
KARACHI: Honda Atlas Motors is thinking to launch 7th Generation Honda City in first quarter of 2021 to compete with Toyota Yaris in Pakistan soon, the industry source claimed.
The source claimed, "the company will release 7th Generation Honda City in Pakistan, which will be a direct competition to the recently launched Yaris." "The company would release the new City in the first quarter of 2021," he added.
The company may launch 1300cc, 1500cc, and 1000cc in Pakistan. The 1300 and 1500cc will come with Naturally Aspirated (NA) engines, while 1000cc will have a Turbo-Charged engine. The 1000cc Turbo engine variant would be costlier than the other two variants.
Honda Company had launched this new 7th generation city in Thailand last year. This latest vehicle is bigger than the current variant.
The company launched this new City with a 3-cylinder 1000cc Turbo-Charged engine in Thailand, which produces 122hp at 5500RPM and 173NM torque at 2000-4500RPM. Meanwhile, it was launched in three variants, i.e., V, VX, and ZX in India, with 1500cc petrol and diesel engines.
The company has not pushed the envelope in interior design, but it is surely very handsome and gives an executive look. The car has an 8-inch infotainment screen, which is also compatible with Apple CarPlay now along with Android. The dashboard has a fine finish, with metallic sockets. The company has installed conventional speedometer dials.
Currently, Honda City will compete with the Toyota Yaris. One of the major aspects of both of these cars is that they share the same price bracket. The price of both vehicles ranges from Rs 2.4million to Rs 2.9million. Furthermore, Yaris comes in 1300cc and 1500cc engines in the local market.
The 7th generation will surely give a tough competition to Yaris, as Honda will be expecting to recapture the market with this 7th generation City.
The primary question for Honda will be the price bracket for 7th generation City. Although the current price of City is almost similar to Yaris, the price range will be critical with the new generation. If Honda keeps the range of price similar, then it will be a huge edge over Yaris. But, if it goes between Rs 3 to Rs 3.6 million, the new car can face some difficulties. Hence, Honda Atlas has to take a critical decision in this regard to boost its sales.
Toyota to launch Corolla Cross In Pakistan Soon:
Toyota Indus Motors is now planning to launch its crossover SUV 'Corolla Cross', in Pakistan very soon, the industry source claimed. As Globally conventional sedans sales are hit in negative and buyers are more towards anything which is riding high off ground.
Around two months ago, Toyota revealed Corolla Cross in Thailand. Toyota is planning to offer the Corolla Cross in number of Asian and European markets.
Meanwhile, there are rumors about a possible entry of 'Corolla Cross' which is strong contender especially after its exclusive global launch in Thailand.
In a recent analyst briefing, Indus confirmed that they will be bringing the Corolla Cross in the local market but in the shape of Completely built unit (CBU), possibly imported from Thailand.
There is an electric motor with a 72HP with 163NM of torque which works in conjunction with the gasoline engine and while total system power to be around 121Hp and this is the same setup as found in Corolla Hybrid or Prius .
The current ongoing scale of economy and unpredictable exchange rate, Indus would not develop any next project and would wait before investing on a new model line. That's the reason they are bringing it as CBU and customers interest in Corolla Cross would help them establish if this is the right product for the local assembly.
Indus has yet to release the 12th generation Corolla sedan in the local market for which they are also already late. Technically, the 12th generation Corolla sedan and this Corolla Cross share many identical parts under their skin which includes the platform, engine while the interior is also almost copy paste.