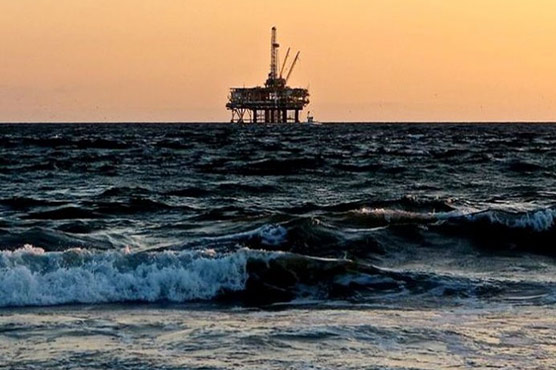 ISLAMABAD: United Arab States (UAE) has confirmed unofficially that a consortium of PPL, Mari Petroleum Company Limited (MPCL), Oil and Gas Development Company Limited (OGDCL), and Government Holdings Private Limited (GHPL) has won an offshore block in Abu Dhabi for drilling of oil.
The consortium of these companies had participated in the bidding process to win a block for offshore drilling of oil. E&P companies of Pakistan like OGDCL will invest $400 million in five years.
Sources told Newztodays.com that an Ambassador of UAE had confirmed to the Pakistani side during a visit to the Ministry of Energy that a consortium of Pakistani E&P companies had been successful in its bid for winning an offshore block for drilling of oil in Abdu Dhabi.
The consortium will start exploration for oil and gas as soon as UAE declares the award of offshore block officially.
An industry official said that it is good news for the oil industry now that Pakistani companies would be making an adventure in the drilling of offshore oil abroad.
Pakistani E&P companies have experienced in the onshore drilling of oil and gas.
However, they had made a partnership with foreign companies ENI and ExxonMobil for offshore drilling of oil in Pakistan. However, they were not successful but they gained some experience in offshore drilling.
PPL had launched an aggressive research and development program both inside and outside Pakistan to replenish and potentially expand its oil and gas reserves.
Over the past five years, the company's oil and gas exploration and development activities have been in both Pakistan and Iraq. It has conducted 79 exploratory explorations, including a well in Iraq, with its partners. It has so far added 0.6 trillion cubic feet (TCF) of gas to the company's reserve base.
With the goal of further expanding its international operations, the company has identified another opportunity for oil and gas exploration and development in Abu Dhabi, UAE.
To seize this opportunity, in line with the decision of the Board of Directors (BOD) of the company, Mari Petroleum Company Limited (MPCL), Oil and Gas Development Company Limited (OGDCL), and the Government Holding formed a consortium for equal participation.
Abu Dhabi is one of the richest states in the world for offshore drilling that produces more than 3 million barrels of oil per day and approximately 10 BCF gas per day.
In its second bid round, Abu Dhabi had offered five blocks (two on shores and 3 offshores) through the December 31, 2019 deadline to submit competitive bids. The non-hazardous search capacity of these blocks is around 6 billion barrels of oil and 44 TFC of gas with a total area of ​​34,000 square kilometers.
Abu Dhabi's first competitive block bidding round ended in March 2019, attracting major international players for drilling offshore oil. Successful bidders included a consortium of Bharat Petroleum Company and Indian Oil Corporation Limited. In addition, other international companies such as Anne (Italy), PTTEP (Thailand), Accidental Petroleum (USA), and Inpex (Japan) also won the blocks.
In Abu Dhabi's second bidding round, a consortium of Pakistan's leading E&P companies joined the world-renowned Abu Dhabi National Oil Company (ADNOC) that provides a great opportunity to open up unused resources in the basin.
The offered blocks have excellent diagnostic and search opportunities for exploration through offshore drilling. The investment is likely to help bring valuable foreign exchange to the country in the long run, which could help meet Pakistan's energy needs.
In addition, in the future, Pakistan E&P companies will have opportunities to export research and manufacturing services. After a detailed technical examination, the consortium had developed a feasibility study for bidding on one of the blocks offered by ADNOC.
Based on this detailed technical and commercial evaluation, the consortium intended to bid for the electoral bloc, which consists of a program of research and evaluation work divided into three phases over a period of nine years.
All relevant boards of consortium companies, after detailed deliberation and diligence, had approved the participation of companies in the bidding round for offshore drilling of oil and carry out the activities in case of success in the bidding round.
The consortium is estimated to make an initial investment of $400 million over the first five years on exploration, evaluation, and development activities. Once production begins, the project will be self-sufficient to sustain its operations and begin generating foreign exchange for the country.
Although the blocks offered by ADNOC fall within the area known for these high-speed hydrocarbon reserves, the four participating E&P companies will be held accountable by the GOP in case of non-discovery.
Furthermore, these E&P companies have adequate financial resources available to meet the appropriate foreign exchange requirements and after due diligence and deliberation, their Board of Directors had approved participation in the bidding round. ۔
The investment opportunities are likely to result in the consortium producing 10,000 to 14,000 BOEs in oil and gas production. In the range of billions of dollars, there will be net cash flow in foreign exchange. The entry rate for investment in conservative matters ranges from 16% to 18%.