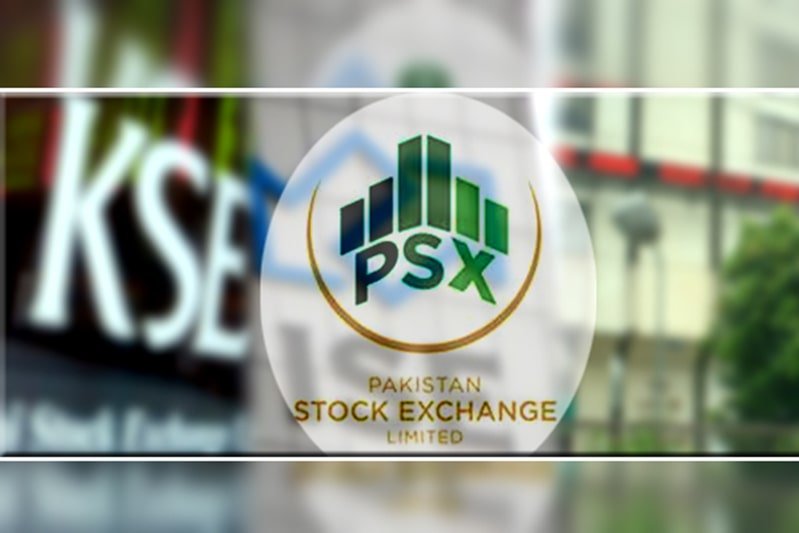 KARACHI: The benchmark KSE-100 Index of Pakistan Stock Exchange (PSX) on Thursday nosedived by 4.71% or 2,134 points during fourth trading session closing at 43,234 points.
The market began its slide soon after opening at 45,369.14 points and 100 index down 2,005 points, or 4.42 per cent, by 1:30pm.
On the other hand, the Pakistani rupee extended gains against the United States (US) dollar in early trade in the interbank currency market.
The analysts claimed that the central bank is also going to enhance the policy rate through monetary policy on December 14.
According to dealers, the local unit appreciated by three paisas to Rs175.45 against the greenback. The rupee had finished at Rs 175.48 after gaining 24 paisas against the dollar in the interbank market the other day. In the open market, however, the US dollar is trading at Rs176.50 against the rupee.
The Pakistan Stock Exchange (PSX) witnessed a massive selling pressure throughout the day.
As per the PSX Rulebook, if the index goes five per cent above or below its last close and stays there for five minutes, trading in all securities is halted for a specified period.
The analysts cited the widening trade deficit as the reason behind the plunge, saying it will keep the rupee under pressure and lead to "aggressive" increases in the interest rate.
"However, it is important to keep in mind that authorities have already commenced macro-course correction while global commodities are coming down due to Omicron [variant of the coronavirus]. There may be an element of one-offs in November imports too and coming months may show better numbers," he added.
The downturn in the market may be treated as an opportunity, he said.
The view was also shared by CEO of Topline Securities Mohammad Sohail who said the "shocking" import bill in November, coupled with the central bank's "aggressive borrowing" in yesterday's T-bill auction were behind the nosedive.
Shehbaz Sharif holds govt responsible
Separately, PML-N President Shehbaz Sharif said in a statement that the stock exchange had not crashed, the government's economic policy and the steps it had taken had crashed.