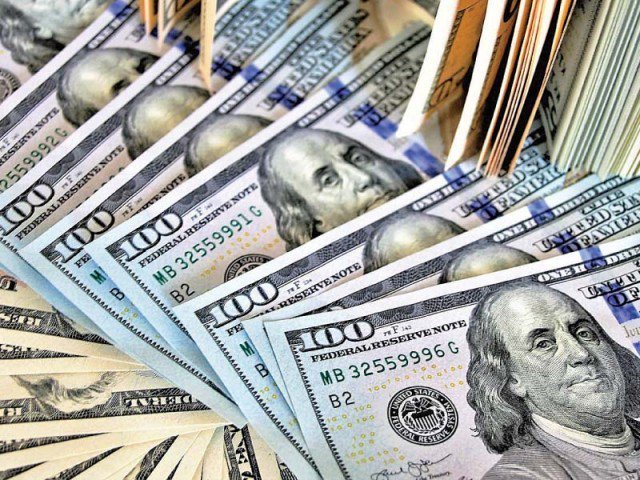 KARACHI: The US currency, after touching an all-time high of Rs 175.63 in the interbank market on last Friday, depreciated 44 paisas against the Pakistani rupee on Monday.
The foreign dealers said that the greenback opened at Rs 175.61 in the morning, but started sliding against the Pak rupee. During the trading the dollar went down by Rs 1.42 against the rupee.
According to the State Bank of Pakistan (SBP), the interbank's trading closed at Rs175.29 after recovering during intra-day trading.
Adviser to Prime Minister on Finance, Shaukat Tarin had held 'Satta Mafia' involved in the depreciation of the rupee as the greenback being smuggled to Afghanistan. He announced that the government was going to tighten the noose around the mafia. He said that he had issued directives to the State Bank of Pakistan to take action against the Satta Mafia.
Earlier on October 26, the rupee hit an all-time low of Rs175.27 against the US dollar. Later, it recovered to Rs 169.97 by November 3 in the wake of Saudi Arabia's announcement of a $4.2 billion assistance package for Pakistan.
The delay has raised questions whether the IMF would resume the programme or Pakistan would opt to quit it as "chances for which are next to nothing," he said. "The uncertain situation has sparked volatility in the rupee."
Reports suggest that Pakistan has fulfilled almost all IMF conditions including the increase in power tariff. However, the two sides are yet to reach an agreement on the condition of autonomy for the SBP.
The government has informed the IMF that it lacked the two-thirds majority in parliament needed to secure approval of the SBP amendment bill. The IMF is expected to consider the government's position.
The real effective exchange rate (REER) – Pakistan's cost of trade with the world – would move to 93-94 points once the rupee "depreciates to around Rs 175, which means that the currency has become notably undervalued."
"The rupee shedding its value beyond Rs 175 will be unlikely if the IMF announces resumption of the programme," he said.
"The currency will drop to Rs 190 in case the global lender delays the matter for another three to six months," he said.
Market experts said that the rupee was losing ground due to higher demand for dollars to pay for imports and its lower supply.
Pakistan's current account deficit remained high mainly on the back of a ballooning import bill. "A current account deficit of over $500 million a month is unaffordable. It will keep denting the rupee's value," they said.
A week later, however, the rupee snapped its winning streak and began reversing gains.