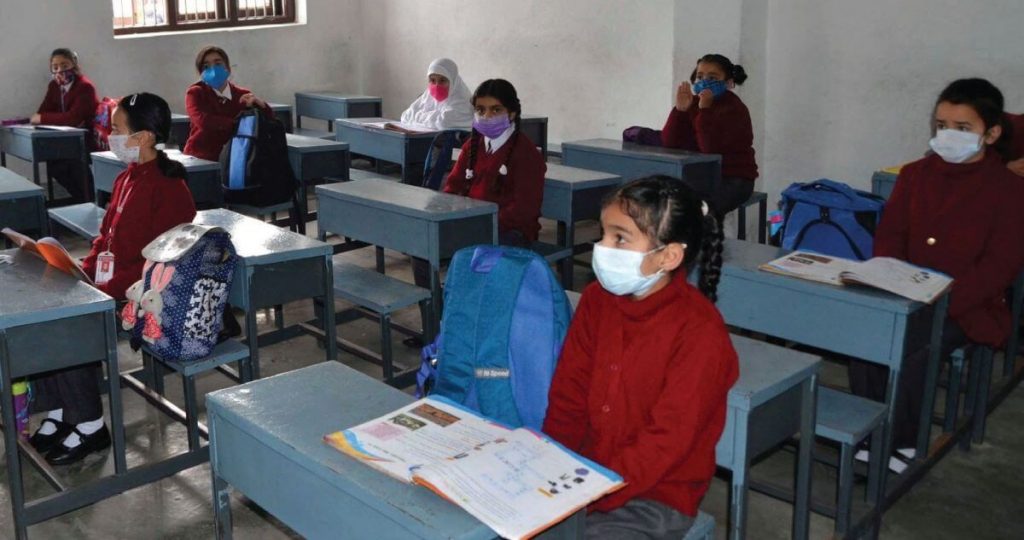 ISLAMABAD: Winter vacations in all educational institutions will begin from Jan 3, 2022, the National Command and Operation Centre (NCOC) announced on Friday.
The decision was taken during a meeting presided over by NCOC head Asad Umar with Federal Education Minister Shafqat Mahmood and Special Assistant to the Prime Minister Dr Faisal Sultan were in the meeting.
"During today's NCOC session, it is decided that Winter vacation in education sector will start from 3rd January 22 apart from Fog / Smog hit districts of Pakistan. Federating units will issue notifications accordingly," the country's nerve centre for Covid response said in a Twitter statement.
The meeting decided that the areas affected by extreme weather conditions or fog are exempted from the decision.
A statement issued by the NCOC stated that the decision to push the vacations ahead was taken to maximise coronavirus vaccination among the students, which can be best achieved when the schools are open.
The NCOC observed that millions of students have not yet been Vaccinated.
"The decision is aimed to ensure vaccination of maximum number of students, which is only possible if educational institutions stay open," NCOC said.