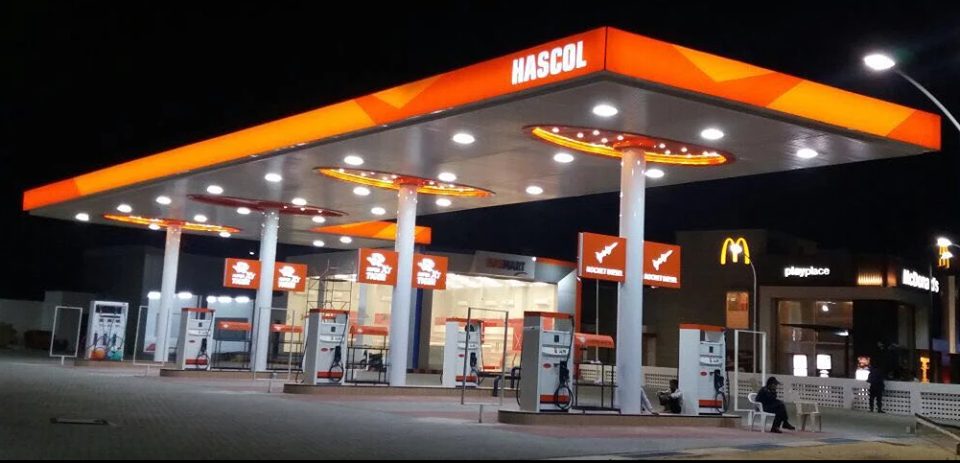 BoD of Hascol Petroleum has also approved appointment of Zafar Iqbal Chaudhry and Mustafa Ashraf to Board as independent directors
KARACHI: The Hascol Petroleum Limited (HPL) Thursday appointed Aqeel Ahmed Khan as new Chief Executive Officer (CEO) of the company with immediate effect.
Aqeel Ahmed Khan would replace former CEO Adeeb Ahmed who has resigned from his position, said a company notice.
The Board of Directors of the Hascol Petroleum has also approved the appointment of Zafar Iqbal Chaudhry and Mustafa Ashraf to the Board as independent directors, the notice further added.
The company said in a statement at PSX website that the Board of Director appreciated the services of Adeeb Ahmed for his services and efforts rendered to the company during a challenging period.
Hascol is currently in negotiations with its creditors to finalize a restructuring of the company's liabilities. The company's Board and shareholders are committed to a successful restructuring the company and long term options are being evaluated.
The company informed that Hascol has lifted its stay order restraining the SECP's investigation regarding its 2019 financial disclosures and is cooperating with the SECP in this regard.
SECP takes notice:
The SECP has taken notice of HASCOL's reported accounts for the period ending June 30, 2019 during October 2019.
In this regard, the SECP has diligently followed its requisite internal protocols in compliance with its mandated role and responsibility. However, being the apex corporate regulator of the country, SECP has to conclude its proceedings after following due process as envisaged under the law.
The SECP does not comment on its regulatory actions until they are finalized and orders are issued, at which stage they are published on its website without any exception.
The SECP has been and continues to remain vigilant and proactive in swiftly dealing with any regulatory violations that fall within its ambit.
However, it expects that reporting on matters currently under consideration of SECP should not be based on conjecture or incorrect hearsay, the SECP said.
The Chairman HPL, Alan Duncan in a letter to SECP and PSX said, "the company's Internal Auditor received a whistleblower statement and evidence from within the Company that in 2019 a series of false purchase Orders were created and entered into the company's books. The Internal auditor, as required by the procedure, referred the matter to the Board Audit Committee which, at its meeting last week, concluded that there is sufficient evidence in support of the accusation to justify referring the matter to the full Board of Directors."
He said since its information in September 2020, the newly constituted Board of Hascol Petroleum has been taking serious steps to improve the governance and management of the Company. One such action has been to establish a whistleblowing/speak out policy under which employees are encouraged, without any fear of reprisal, to report any incident or conduct in the company which they believe fell short of proper standards, he added.