Besides IMF bailout package, Pakistan to acquire $5bn from WB, ADB: Asad Umar
1 min read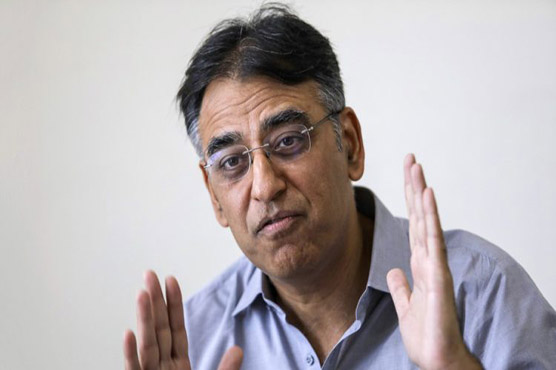 KARACHI: Finance Minister Asad Umar revealed that Pakistan will take bailout package worth up to $12 billion from International Monetary Fund (IMF) to restore confidence of investors in the market.
He made these remarks in an exclusive interview on a private TV channel on Tuesday.
Umar revealed that Pakistan would get aforementioned amount for span of three years under IMF's extended credit facility. "IMF's delegation would arrive in Pakistan on November 7. Besides bailout package, Pakistan would acquire another $5 billion from Asian Development Bank (ADB) and World Bank (WB)", Umar was quoted as saying.
"Pakistan will put forward all-inclusive plan before IMF's delegation. Federal government aren't taking all initiatives on directives of international monetary body," Umar informed.
On plummeting value of Pakistani rupee (PKR) against greenback, Umar stated that currencies of all regional countries including India are shedding values as Trump continues to expedite economic war.
"Current economic quagmire has emanated from the widening current account deficit. However, economy is heading towards stability. God willing, this IMF's bailout package would be last in the Pakistan's history", claimed finance minister.
"Exchange rate should not be determined on political basis. Rather, State Bank of Pakistan should determine exchange rate on basis of country's economic condition", he added.
Responding to a question, Asad revealed that gas tariff was hiked on recommendations of Oil and Gas Regulatory Authority (OGRA).