Fusion GPS contractor Nellie Ohr faces lawmakers Friday
3 min read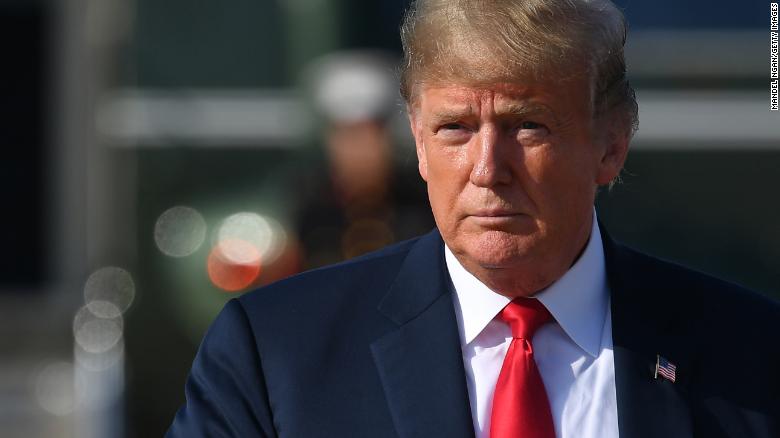 WASHINTON: Nellie Ohr, the Fusion GPS contractor whose husband is a senior Justice Department official, faces congressional investigators on Friday who are expected to press her over the opposition research dossier on Donald Trump and Russia that Republicans and the President charge is at the heart of alleged DOJ misconduct during the 2016 election.
Nellie Ohr is appearing for a closed-door interview before the House Judiciary and Oversight Committees on Friday, after her husband, a career DOJ official, spoke to the committees in August.
Bruce and Nellie Ohr are in the middle of allegations that the Justice Department misused the dossier, which was commissioned by Fusion GPS, in order to obtain a foreign surveillance warrant on former Trump campaign adviser Carter Page.
Trump has named them in a half-dozen tweets attacking the dossier and the Justice Department, and as also demanded that the Justice Department fire Bruce Ohr.
"Is it really possible that Bruce Ohr, whose wife Nellie was paid by Simpson and GPS Fusion for work done on the Fake Dossier, and who was used as a Pawn in this whole SCAM (WITCH HUNT), is still working for the Department of Justice????? Can this really be so?????" Trump tweeted on Tuesday.
Nellie Ohr worked as a contractor for Fusion GPS, the research firm that hired ex-British intelligence agent Christopher Steele to compile the dossier. She is an academic and Russia expert, and relied on open source documents to pull together information on Russian oligarchs as part of her employment with Fusion GPS, according to a person with knowledge of her work for the firm.
Nellie and Bruce Ohr were thrown into the Russia fight last year after Fusion GPS' Glenn Simpson disclosed in a court filing last year that Nellie Ohr worked for Fusion on "research and analysis of Mr. Trump," and that Simpson met with Bruce Ohr "at his request, after the November 2016 election to discuss our findings regarding Russia and the election."
Ohr also met with Steele during the 2016 campaign. He told congressional investigators that he attended a July 30, 2016, breakfast with Steele in which the ex-British spy said that Russian intelligence believed they had then-candidate Trump "over a barrel," CNN previously reported. Nellie Ohr was also at the breakfast, along with an associate of Steele's.
Republicans have charged that Nellie Ohr, as a Fusion GPS contractor, helped connect Steele and the dossier to her husband, and by extension the Justice Department and FBI. Fusion GPS was paid by a law firm representing Hillary Clinton's campaign and the Democratic National Committee, which has prompted accusations that the dossier was little more than unverified, salacious opposition research.
Democrats have charged that Republicans have tried to use the dossier to undercut special counsel Robert Mueller's probe, and argue that the FBI's Russia investigation began because of conversations involving former Trump campaign adviser George Papadopoulos, and not the dossier.
Bruce Ohr testified he didn't read any of his wife's work or the documents that were given to him by Simpson and Steele, according to one source familiar with his testimony. He said he turned over two USB keys to the FBI — one from his wife and one from Simpson — and he didn't look at the information on them.
Ohr led the Justice Department's organized crime and racketeering section for over a decade, and through last year he served in a senior position within the deputy attorney general's office. He was demoted after messages were discovered that he exchanged with Steele and Simpson, though he's still a Justice Department employee.
In testimony in July, Peter Strzok, the FBI agent who opened the agency's Russia investigation before being demoted and later fired after it was discovered he sent politically charged text messages, revealed that Bruce Ohr "gave the FBI documents, which included material that I believe originated from Mr. Steele."
Lawmakers have said that Ohr had provided the FBI with a copy of the dossier he had been given by Steele, but that it was after the FBI had already begun investigating some of Steele's reporting.
Ohr and Steele continued to speak after the election, and Ohr told the FBI about his conversations afterward. Republican lawmakers are now trying to get the FBI's reports documenting those conversations, known as 302s.