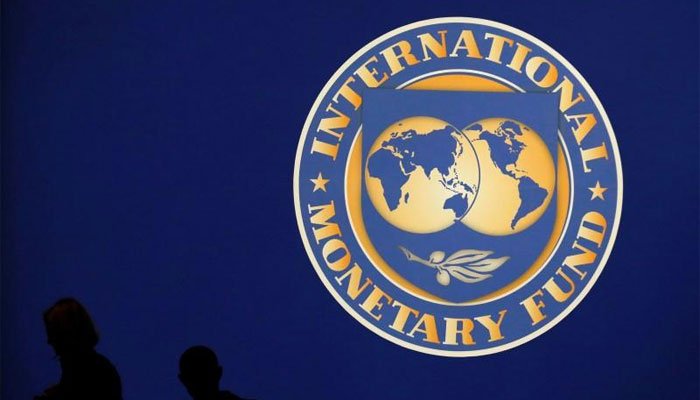 KARACHI: The Executive Board of the International Monetary Fund's (IMF) has approved $1.059 billion loan tranche of their programme for Pakistan.
In a tweet, Federal Minister for Finance and Revenue Shaukat Tarin said.
"I am pleased to announce that IMF Board has approved 6th tranche of their programme for Pakistan," he wrote.
On the request, the IMF's Board postponed the meeting two times and held a meeting today in Washington DC to consider Pakistan's request for completion of the sixth Review and release of a $1 billion tranche under the Extended Fund Facility (EFF).
In order to meet another condition of the International Monetary Fund (IMF), the government had successfully managed to get the State Bank (Amendment) Bill, 2021, cleared from the Upper House of Parliament — which was the last stumbling block in reviving the stalled programme.
Keeping in view the requests from Pakistan, the IMF had postponed its Executive Board meetings thrice this month.
The IMF board meeting was postponed 2nd time from January 28 to February 2, 2022. The loan programme has been stalled since April 2021, hence, the sixth review will be completed after nine months.
Meanwhile, the next review (seventh) under the $6 billion EFF programme will be due in April 2022. The last and final eighth review is expected to be done in September 2022.
On Tuesday, Pakistan also raised $1 billion through 7-year Sukuk Bonds, offering an interest rate of 7.95 per cent, the finance ministry announcement said.
The State Bank of Pakistan has said that it has received $1 billion of the sukuk Bonds on Tuesday's evening.
The announcement further said that Investors from Asia, the Middle East, Europe and the United States show keen interest in Sukuk bonds. According to the sources the investors offered bids for 2.7 billion, but the government of Pakistan has approved only $1 billion bids after a detailed review.