Money laundering mastermind Aslam Masood arrested by Interpol
1 min read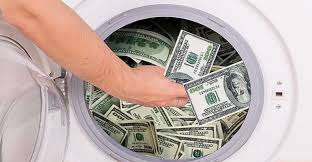 KARACHI: The mastermind of the mega money laundering and fake accounts case, Aslam Masood, was arrested by the Interpol from Jeddah, sources within the Federal Investigation Agency (FIA) said on Tuesday.
Masood, the chief financial officer of the Omni Group, was arrested by the Interpol when he arrived in Jeddah, Saudi Arabia from London, the FIA sources said.
The sources revealed that Masood is believed to be the mastermind behind the fake bank accounts that were used to launder over Rs100 billion out of Pakistan. His arrest is the most important development in the case to date, as he is expected to divulge important secrets in connection with the scam, they added.
The red warrants for the suspect were issued a few days ago. The Interpol formally informed the FIA about his arrest today, the sources said.
FIA will constitute a special team in the coming days which will take Masood into custody and bring him back to Pakistan, the sources added.
The agency is investigating 32 people in relation to money laundering from fictitious accounts, including former president Asif Ali Zardari and his sister Faryal Talpur. Zardari's close aide Hussain Lawai was arrested in July in connection with the probe.
The former president's another close aide and Omni Group chairman, Anwar Majeed, and his son, Abdul Ghani Majeed, were also arrested by the FIA in August. Lawai, Majeed and his son remain under custody.
About The Author