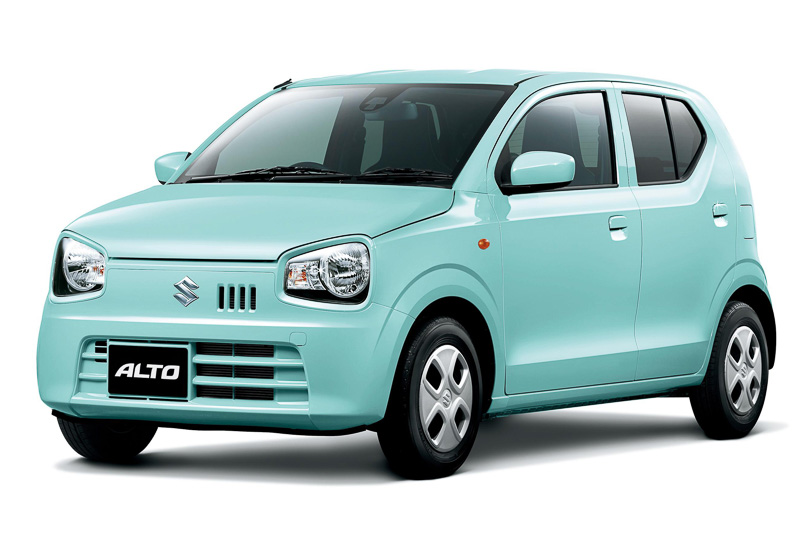 KARACHI: After reducing the Federal Excise Duty (FED), Sales Tax and ACD, the Pak Suzuki has issued a new price list of its vehicles to be implemented from July 1, 2021.
The company has set new prices of Suzuki Alto AET306 VX at Rs 1.113 million after reducing Rs 85,000.
The company reduced Alto VXR Rs 98,000 to Rs 1.335 million and Alto VXL.AGS Rs 112,000 to Rs 1.521 million.
The company has set new price of Wagon R VXR to Rs 1.530 million after reduction of Rs 110,000 and Wagon R VXL Rs 1.610 after reduction of Rs 120,000. The company has cut price of Rs 130,000 of Wagon R AGS to Rs 1.760 million.
The company cut the price of Cultus VXR Rs 125,000 to Rs 1.655 million and new price of Cultus VXL to Rs 1.830 after reducing Rs 140,000. It also fixed new price of Cultus AGS to Rs 1.975 million after reducing Rs 155,000.
The company has set a new Suzuki Swift DLX to Rs 1.972 million after reducing Rs 58,000 only and swift A/T price of Rs 2.148 million after a reduction of Rs 62,000 only. The company also reduced Bolan VX price to Rs 1.049 million after reduction of Rs 85,000 only.
Federal minister of Industry has claimed that the companies would cut Rs 105,000 on small vehicles in Pakistan, but the Suzuki company has reduced only Rs 85,000 on its smallest vehicle.
"The auto manufacturers would be bound to deliver vehicles to their customers in 60-day and if it delays the delivery of vehicles would be charged with penalty up to Rs 50,000 to Rs 200,000 and would have to payback KIBOR plus 3% to customers on total deposit amount," the minister claimed.
The government had cut FED on all vehicles up to 3,000cc by 2.5pc while on vehicles from 660cc to 1,000cc the FED had been abolished. The GST had been cut to 12.5pc from 17pc for cars up to 1,000cc.
For 1,001cc to 2,000cc vehicles, the FED was decreased to 2.5pc from 5pc and for 2,001cc to 5pc from 7.5pc.
The government has also cut ACDs on all vehicles from 7 to 2pc and its notification has been issued on June 30, 2021.