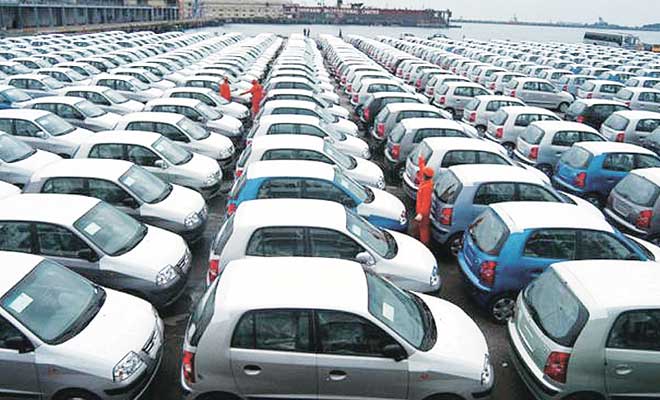 KARACHI: Pakistan auto sales went down by 24 per cent year on year (YoY) in April 2019. The major contributor to this decline is HCAR, which down 38 per cent YoY, compared to last month Auto sales are down by 15 per cent where HCAR remain the major decliner having its sales reduced by 26 per cent Month on Month (MoM). Overall the main reason of this decline in auto sales have been continuous price hike by all companies which has started to show its effect on sales numbers along with economic slowdown in the country.
The auto sales are down by 4 per cent in July-April 2018-19 as compared to same period last year with Pak Suzuki Motor Company (PSMC) contributing the most to the decline due to frequent change in filer and non-filer regulations.
The major contributor to the auto sales over the years has been auto financing which is currently slowing down due to higher interest rate, up 47bps to 10,75 per cent since January 2018 and is expected to increase by further 75-100 bps in near future.
Indus Motors (INDU) reported YoY decline by 7 per cent in April 2019, but still remains strong amongst its peers as the strong customer base continues to support sales. Fortuner sales declined by 63 per cent year on year, while Corolla continued its growth trend with sales up 6 per cent YoY. On the other hand Hilux sales fell 60 per cent YoY.
Pak Suzuki (PSMC) reported YoY decline in sales, down by 27 per cent YoY in April 2019. Sales decline was led by Mehran down 41 per cent YoY as its production has now been ceased. Bolan, Swift, Wagon-R and Ravi variants down by 33 per cent, 15 per cent, 13 per cent and 15 per cent YoY, respectively. Cultus was the only PSMC variant to record growth YoY (up 5 per cent YoY).
Honda cars (HCAR) sales fell 38 per cent YoY, the highest decline recorded among its peers. This coincides with one of the worst YoY decline in sales of city and civic variants, which cumulatively fell by 43 per cent YoY. Simultaneously BR-V sales fell 6 per cent YoY. To note, BR-V sales have fallen YoY for the 12 consecutive months as the variant introduced in april 2017 has struggled to capture any significant market share in SUV segment.