KARACHI : Zaid Khan Tessori, son of Governor Sindh Kamran Khan Tessori, achieved an incredible YouTube milestone, becoming the youngest YouTuber to hit 100,000 subscribers in one month, which is quite an achievement.
Zaid Khan Tessori, who released his first video on his YouTube channel in February, is famous for his gaming videos and entertaining vlogs.
During this one month, Zaid collaborated with other famous Pakistani YouTube celebrities as well. From Ducky Bhai to Maaz Safder, many famous Pakistani YouTubers featured in his videos.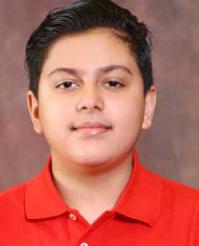 'Kahani Suno' sensation Kaifi Khalil also made an appearance in one of Zaid's videos when Kaifi visited his residence in Karachi.
Currently, Zaid Khan has crossed 100,000 subscribers on YouTube alone. Whereas, his followers on other social media platforms like TikTok, Instagram and Facebook also continue to grow.
He is only 12 but his confidence appears to be much more than his age.
About The Author