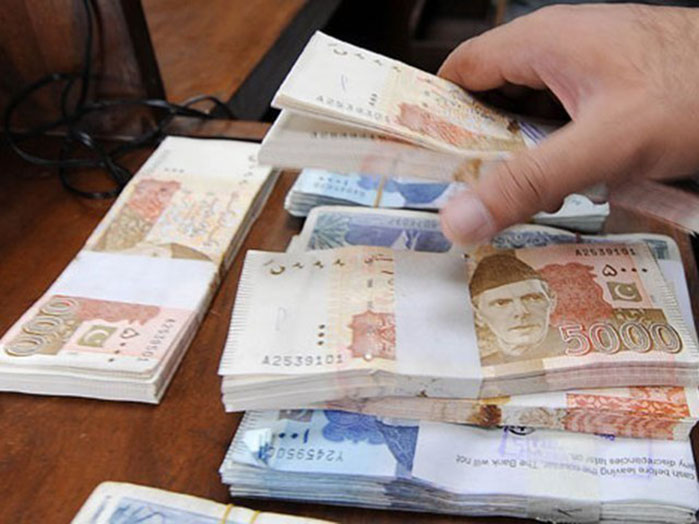 KARACHI: Deposits of the banking sector have enhanced by 10 per cent in 2019 to Rs 14.6 trillion, latest data of the State Bank of Pakistan (SBP) said here on Friday.
The deposit growth came in better than last year's growth of 8 per cent, however remained lower than the 5-year average growth of 12 per cent, the analyst of Topline brokerage house said.
Banks' focus for deposit mobilization remained more towards investments compared to advances during the year given the high yields on government papers. As a result, investments grew by 16 per cent to Rs 8.8 trillion in 2019, with IDR increasing to 60 per cent in 2019 from 57 per cent in 2018.
On the other hand, advances grew by just 3 per cent in 2019 hindered by high interest rates and slowdown in overall economic activity. Over the past 3-years, advances have grown at an average of 19 per cent.
Advances growth remained more subdued in nine months 2019 with growth of just 1 per cent YTD, however somewhat picked up in the last quarter to close at Rs 8.80 trillion. As a result, ADR dropped to 56 per cent in 2019 from 59 per cent in 2018.
Sector-wise, Textiles (12.5%), Energy (17%), Individuals (8.8%) and Agribusiness (8.1%) accounted for 46% of total advances.
As per the available nine months 2019 numbers, advances to textile sector declined the most by 6.5 per cent (Rs 75 billion), while advances to the energy, individuals and agribusiness sectors increased by Rs 34 billion, Rs 19 billion and Rs 4 billion, respectively.
The Currency in Circulation (CIC) in 2019 registered an increase of 19 per cent to Rs 5.39 trillion. Additionally, CIC as a percentage of M2 clocked in at 29 per cent above the historic 5-year average of 27 per cent.
Going forward, Fawad Basir, analyst at Topline brokerage house said, "we see deposit growth in the range of 10-12 per cent and advances growth of 11-13 per cent in 2020 at the behest of economic recovery and an expected decline in interest rates.