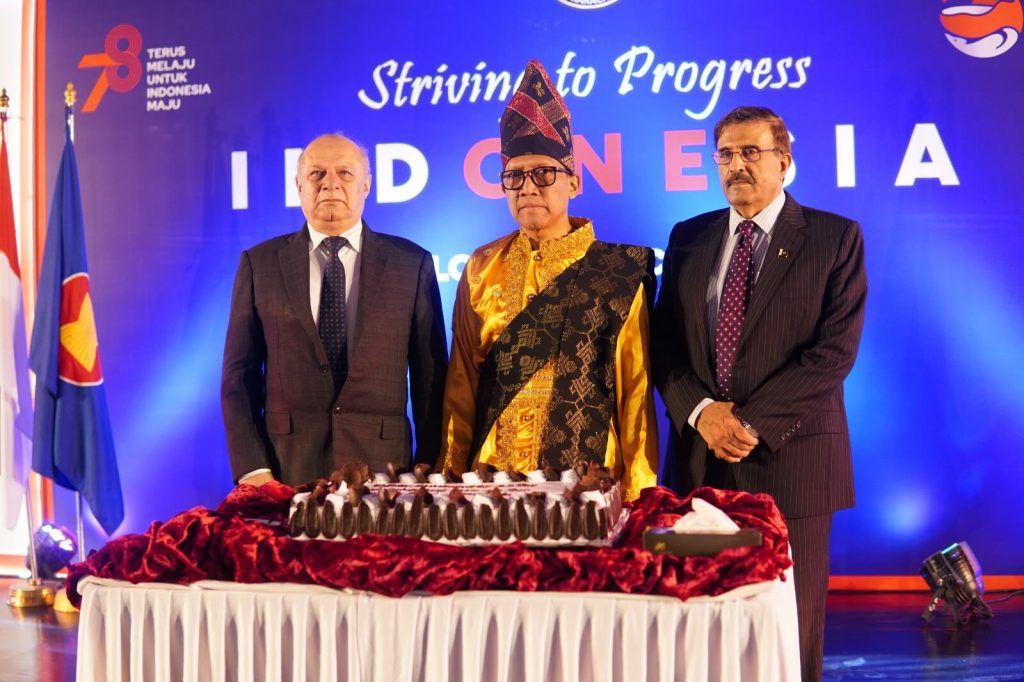 The Consulate General (CE) of the Republic of Indonesia in Karachi, under the leadership of Dr. June Kuncoro Hadiningrat, hosted diplomatic reception as commemoration of the 78th anniversary of the independence of the Republic of Indonesia.
The event was held at a local hotel and attended by diplomatic corps in Karachi, representatives of the Sindh Government, business community, education community, media community and Pakistani colleagues.
The caretaker Minister for Home and Prison, Brig Haris Nawaz (Retired), who acted as chief of guest joined the event along with officials from Sindh Government and diplomatic community in Karachi.
The event shows a celebration of cultural diversity, strengthening diplomatic ties, and fostering goodwill between Indonesia and Pakistan.
The Indonesian Consul General, Dr June Kuncoro Hadiningrat, in his heartfelt speech, deliberated the cooperation between Indonesia-Pakistan through joint research, scholarships from Indonesia to Pakistanis, gastronomy, and Indonesia's commitment to allocate bigger import quota of rice from Pakistan.
Haris Nawaz also expressed his appreciation and gratitude to Indonesia for the support and camaraderie shared with Pakistan.
Joint collaboration by Indonesian and Pakistani students under the Indonesia-Pakistan Children Friendship enthralled the audience with a captivating dance performance of Tari Priring (plate dance), showcasing the vibrant cultural diversity of Indonesia. Special prestigious "Friends of Indonesian Award" was presented to Saleem Bikiya from IBM whose initiative in developing stronger economic and socio-cultural relations between Indonesia and Pakistan.
The evening concluded with splendid dinner and another dance performance by the Consulate, highlighting the infectious energy of Indonesian music and dance.
The Diplomatic Reception organized by the Consulate General of Indonesia in Karachi was a testament to the enduring friendship and cooperation between the two nations. It brought together diplomats, dignitaries, and friends from both Indonesia and Pakistan, fostering deeper understanding and appreciation of each other's cultures.