Punjab Health Dept survey says, above 670,800 coronavirus affectees are in Lahore
2 min read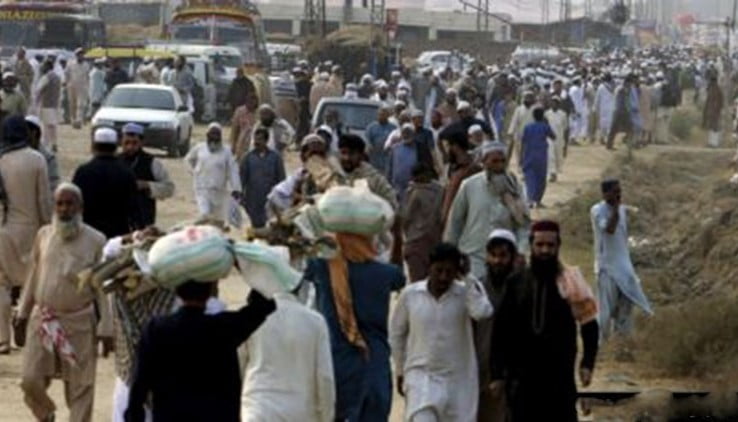 LAHORE: Punjab Health Department said that random testing and smart sampling results indicate 670,800 COVID-19 affectees just in Lahore, and this disease has spread to every area of Lahore.
In its summary report of May 15 2020, it said there are currently a total of 12,213 cases in the city and 25,046 confirmed cases in Punjab.
The summary said that results of the test from Lahore show that 6% of all tested were positive with few towns showing positivity as high as 14.7 per cent.
Considering this sample as a true representative of Lahore Population (11.18 million), the actual new cases during this exercise in Lahore are estimated 670,800. These cases being asymptomatic could not be reported to the health facilities centers but became the same source of infection and local transmission.
The data retrieved from various hotspots including workplaces and residential areas was comparable (5.18% vs 6.01%). The town-wise break break-up shows a value of more than 3%, thereby, refuting the justification of zoning and smart lockdown. This means that no workplace and residential area of any town is disease-free and, as such, entire Lahore exhibits an alarmingly similar transmission pattern.
It is also notable that while looking at the ageing break up, the most seriously hit age group in about 50 year. As reflected in the international literature, highest mortality of COVID-19 has been reported in the age of 55 years or above worldwide, therefore, the highest positivity in the livehoods of poor segments of our urban populations. Therefore, it is warranted that any such non-pharmaceutical interventions (NPIs) including decisions regarding the hardening or softening of lockdown cannot, and should not be taken in isolation from the departmental viewpoints and other key stakeholders.
It should, however, be necessarily articulated through larger consensus and based on evidence gathered through smart sampling and testing. These may include at least transport department, social welfare department, food department, labour departments, home department and industries department.