Economic experts avoid reaching IMF, seek assistance from friendly countries
2 min read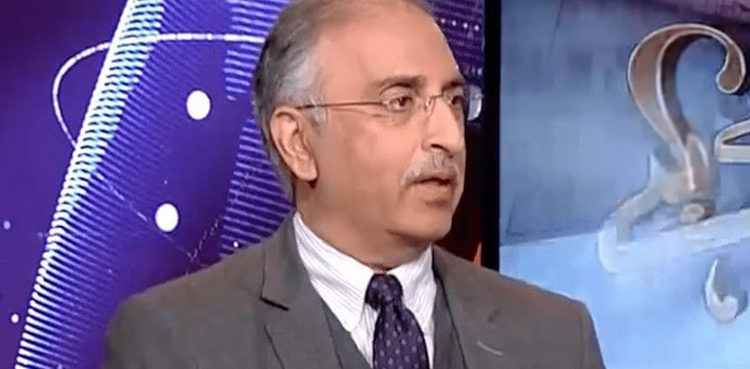 ISLAMABAD: Spokesman on economy and energy issues Dr Farrukh Saleem has said that the government was trying to avoid going the International Monetary Fund (IMF) and was instead trying to seek assistance from friendly countries such as Saudi Arabia and China.
Speaking to a private television channel, the spokesman said that Prime Minister Imran Khan's upcoming visit to Saudi Arabia was a positive step in the right direction and would be beneficial for national and economic interests.
PM Imran Khan is scheduled to visit Riyadh on October 23 to participate in the three-day 'Future Investment Initiative' conference on the special invitation of Saudi King Salman.
The economic expert observed said that reaching out to friendly countries for assistance might be a better option than resorting to the IMF.
He said that Pakistan needs the support of sincere and true friends in the existing economic crises, particularly in the current economic situation, as depleting foreign exchange reserves require immediate financial assistance.
He stressed PM's visit would be productive and in the best interest of the country, adding that Pakistan desired peaceful relations with all neighboring countries, however ties must be based on mutual respect and equality.
He said the government was doing its best to avoid going to the IMF and instead reaching out to Saudi Arabia, China and other Gulf countries to shore up its foreign exchange reserves.
The spokesperson said that Pakistan enjoyed a special status in the Muslim world and it was heartening that Saudi Arabia was strengthening relations during the tenure of the current government.
He said the incumbent government was trying to open other avenues so that both countries can have closer ties and increase economic cooperation and Saudi companies should invest in Pakistan.