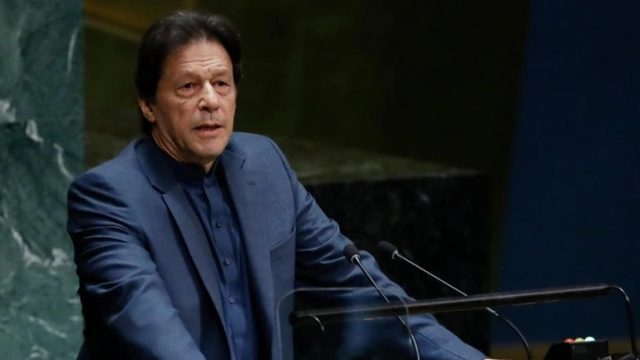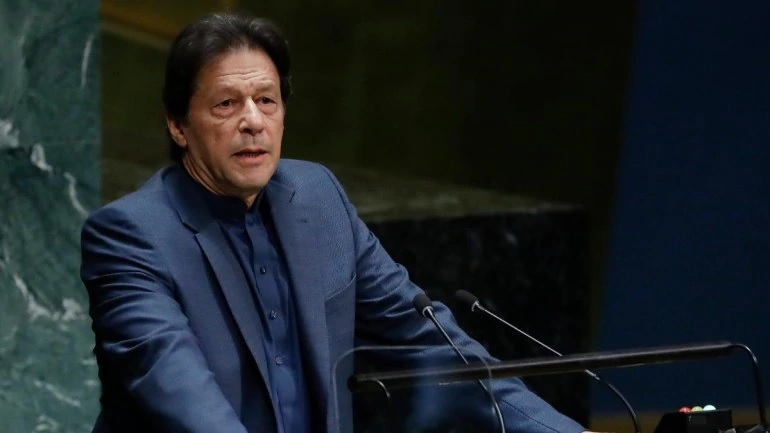 ISLAMABAD: Pakistani Prime Minister Imran Khan is likely to visit Iran and Saudi Arabia by the end of this month to defuse brewing tensions in the Middle East, the sources claimed.
Prime minister will shortly visit Tehran and Riyadh by the end of this month, said the officials of foreign office. The main purpose of the visit was to mediate between the two countries, added the official.
According to the sources, tensions have been brewing between Tehran and Riyadh since the Saudi oil facilities were struck by missiles last month. Both Saudi Arabia and the United States blamed Iran for the drone strikes — a charge Tehran has strongly rebutted.
Yemen's Houthi rebels have claimed the responsibility. The drone strikes targeting Saudi Arabia oil facilities have raised the specter of direct conflict between Tehran and Riyadh.
Prime Minister Imran himself acknowledged the mediation efforts when he visited New York to attend the United Nations General Assembly session.
Imran said President Trump also asked him to help defuse tensions with Iran. Before departing to New York, Prime Minister also made a stopover in Riyadh where he held talks with Saudi Crown Prince Mohammed bin Salman.
Another official said Pakistan remained in contact with both Tehran and Riyadh to find a negotiated settlement of their current crises. Against this backdrop, the prime minister would now visit Tehran and Riyadh.
If the prime minister succeeds in brokering some kind of a deal between Iran and Saudi Arabia that would be seen as a huge diplomatic success for Islamabad.
Pakistan has been pushing for mediation in the Middle East since it fears that any conflict between the two key Muslim countries would have serious implications for the country.
Pakistan enjoys close strategic ties with Saudi Arabia but at the same time consider Iran as an important neighbour.
Observers believe that the fact Prime Minister Imran is visiting both Iran and Saudi Arabia suggests that there must have been some 'positive movement' with regard to Pakistan's mediation efforts.
The New York Times recently reported that Saudi Arabia and Iran have taken steps towards indirect talks to defuse tensions in the Middle East, with Riyadh asking Iraq and Pakistan to speak with the Iranian leadership about de-escalation.
The NYT said Saudi Arabia's Crown Prince Mohammed bin Salman asked the leaders of Iraq and Pakistan to intervene in the wake of the attacks on two Saudi oil facilities on September 14.
The report also said the Saudi crown prince asked Prime Minister Imran Khan that he wanted to avoid war with Iran.