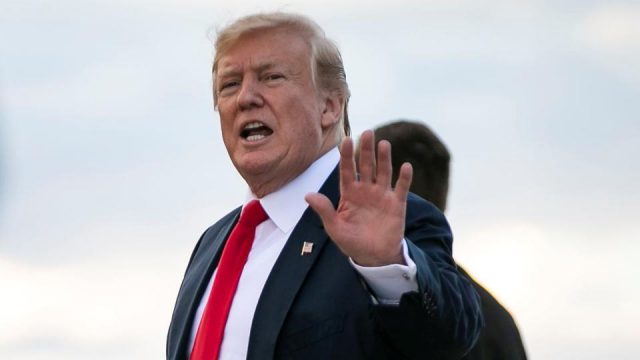 The Trump administration on Monday announced the United States will not grant any more sanctions waivers to countries such as India and China that import Iranian crude in a bid to increase pressure on Teheran to give up its nuclear weapons and ballistic missile programme.
"President Donald J. Trump has decided not to reissue Significant Reduction Exceptions (SREs — as the waives are called) when they expire in early May," the White house said in a statement. "This decision is intended to bring Iran's oil exports to zero, denying the regime its principal source of revenue."
India was among eight countries that were granted waivers from secondary impact of sanctions for a period of six months to enable them to reduce their import of Iranian crude to zero in a phased manner. The others were China, Japan, South Korea, Turkey, Taiwan, Italy and Greece."
US secretary of state mike Pompeo will flesh out the details in an announcement shortly.
US oil sanctions that have been in force since May 2018 have taken off an estimated 1.5 million barrels of Iranian crude from the world market, denying Iran about $10 billion in revenues a month. Twenty-three of its importing countries have dropped their purchases to zero, and of the eight granted waivers in November, three are down to zero.
India and four other remain continue to buy. The US diplomat did not name the countries that are still buying Iranian crude or those that have cut to zero.