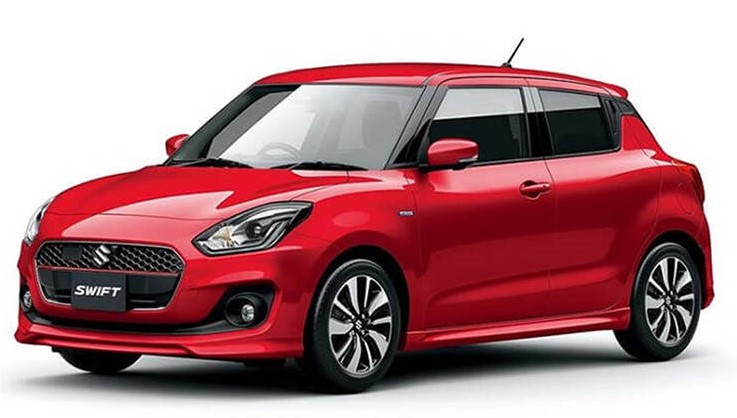 KARACHI: Pak Suzuki Company Ltd is going to launch new model of its Suzuki Swift in next few months, the industry sources said as the old Suzuki Swift will be discontinued from August 2021.
According to the market dealers, Pak Suzuki has decided to discontinue its 11-year old Suzuki Swift model of 1300cc car in August 2021. The dealers said that the company has issued a notification in this connection and it will produce 2,432 units of Swift from August 2020 to August 2021.
However, the dealer said that Pak Suzuki gave detail of this car's production for 2021. The company will produce 668 DLX NAV variants and 2423 AT NAV variants till August this year.
The company would launch 4th generation new model of Suzuki Swift in the second quarter of 2021, the sources said. Meanwhile, the car would be available for sale by the end of this year.
The reports further said that Suzuki will launch 4th generation of Swift in Pakistan. This generation was launched in Japan in 2016.
The generation received a facelift with mild cosmetic changes in 2020. However, it is reported that Pakistan will receive the pre-facelift vehicle.
According to the sources, it is not finalized yet regarding its features and specifications. However, it is expected to have a 1.2L 4-cylinder K12M Naturally Aspirated engine, mated with 5-Speed Manual or 5-Speed AGS Transmission. The engine would generate 82hp and113 Nm of torque.
The car would be a profitable vehicle for Pak Suzuki and also hope that Pak Suzuki would offer the latest options, especially safety features, in this new hatchback.
The 4th Generation Suzuki Swift was introduced in 2016 in Japan while it makes its international debut in Geneva Motor show 2017. The Suzuki Swift 2021 is a front engine front wheel drive hatchback.