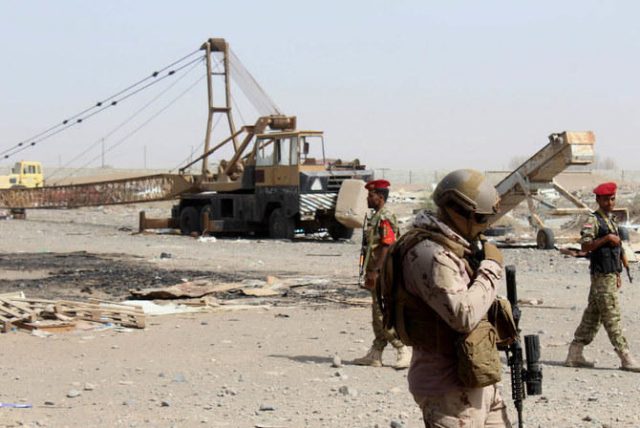 CAIRO: Iran-aligned Houthis attacked a military training camp in the Yemeni city of Marib on Saturday, killing dozens of people, Saudi state television said.
Al Ekhbariya quoted medical sources as saying that the attack had killed 32 military personnel.
The strike follows a similar attack in November last year, when Houthi militants fired a missile at the headquarters of the Arab coalition fighting to support the internationally-recognized government of Yemen, which killed seven Yemeni soldiers and injured at least 12.
An Arab coalition has been figting the Houthi militia since 2015, backing forces of the internationally-recognized government.The Houthis have been subject to a separate arms embargo since 2015, while Iran has repeatedly denied supplying weapons to the Houthis.