Abu Dhabi crown prince to visit Pakistan on Sunday
2 min read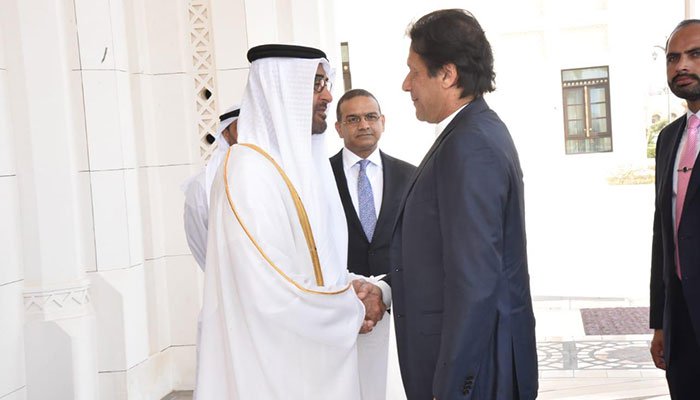 ISLAMABAD: Sheikh Muhammad bin Zayed Al Nahyan, Crown Prince of Abu Dhabi and Deputy Supreme Commander of UAE Armed Forces, will visit Pakistan on an official visit on January 6 on Prime Minister Imran Khan's invitation, Pakistan foreign office press release said.
The Abu Dhabi crown prince will have a one-on-one meeting with the prime minister, followed by delegation-level talks.
This is the third interaction between the leadership of Pakistan and UAE in less than three month. UAE is Pakistan's largest trading partner in the Middle East and a major source of investments. It is home to more than 1.6 million expatriate community which contributes around $4.5 billion annually to the GDP, the press release added.
Pakistan and UAE are already working closely to transform the existing special relations into a "Long-Term Strategic Economic Partnership", as agreed between the two leaders during the prime minister's visit to UAE on November 18.
UAE had pledged $3 billion to support Pakistan overcome its balance of payment crisis while the provision to provide deferred payment for oil facility is under discussion.
Sources reported on Friday that Pakistan is likely to get oil worth $3.2 billion on deferred payments from United Arab Emirates this month.
Sources in the Petroleum Division said Abu Dhabi Crown Prince Sheikh Mohammed bin Zayed bin Sultan Al-Nahyan is expected to announce the facility for Pakistan during his visit to the country.
They said Pakistan is also likely to get $1.5 billion loan from Islamic Development Bank's International Islamic Trade Finance Corporation (ITFC) for the import of liquefied natural gas (LNG) on deferred payment facility.
Currently, Pakistan is importing LNG worth $4.5 billion annually.