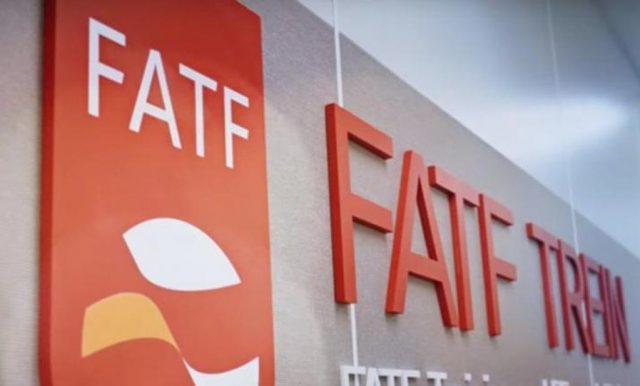 SYDNEY: Pakistan authorities informed the participants of the actions taken against terrorists and banned organizations in the country in a meeting of Pakistan and Financial Action Task Force (FATF).
The meeting commenced in Sydney, Australia on Tuesday and the authorities told Asia Pacific Group that accounts and assets of banned outfits have been frozen.
The authorities said, "Pakistan is utilizing all its resources to impede financial assistance of terrorists." FATF was also informed of the steps taken against Al-Qaeda, Daesh and banned Tehreek-i-Taliban Pakistan (TTP).
A twelve-member Pakistani delegation headed by federal finance secretary is participating in the meeting. The negotiations between Pakistan and FATF will continue until January 10.
It is pertinent to mention here that Pakistan is committed to implement FATF's 27 recommendations by the end of September this year.
FATF has given Pakistan six more months to step up money laundering measures and de-list Islamabad from its grey list.
Currently placed on the FATF's grey list, Pakistan has been scrambling in recent months to avoid being added to a list of countries deemed non-compliant with anti-money laundering and terrorist financing regulations by the Paris-based group, a measure that officials here fear could further hurt its economy.
Pakistan was placed on the grey list by the FATF in June 2018 for failing to curb anti-terror financing.
In August 2018, the APG as part of the pre-site mutual evaluation identified a series of deficiencies in Pakistan's anti-money laundering or counter-terror financing (AML/CFT) laws and mechanisms. The report was sent to Pakistan with recommendations.
In response, Pakistan has provided details of measures taken in compliance with the recommendations. On October 5 last year, Pakistan received another technical compliance annexure from the APG which further highlighted deficiencies in the AML/CFT measures that Islamabad needs to take.