Five PIA pilots out of 7-fake degrees don't have 'matric certificates': CAA Report
2 min read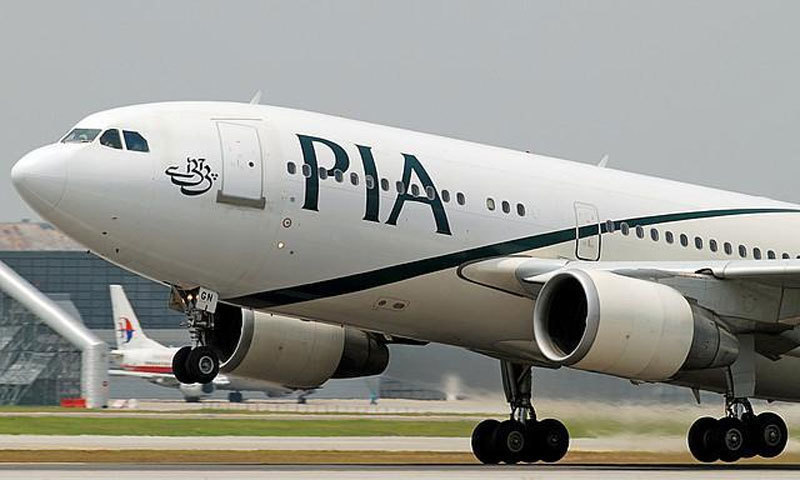 LAHORE: Civil Aviation Authority (CAA) on Friday told Supreme Court of Pakistan that five pilots of Pakistan International Airline (PIA) do not even hold a matriculation certificate, but they are performing their duties on permanent pilot posts.
The CAA, which is investigating educational back ground and degree of the PIA employees, submitted its provisional report in the Supreme Court. As per details, a case pertaining to fake degrees of PIA pilots was being heard by a Supreme Court bench headed by Chief Justice Main Saqib Nisar at the Lahore registry.
The report added that degrees of seven pilots were found to be bogus, while five pilots had not even passed matriculation examination.
The top judge scornfully said that people's lives were put at stake. "A person with a qualification less than matric is not even authorized to drive a bus, here planes are being flown by pilots who are not even matric pass," Justice Ijaz Ahsan remarked.
The representative of PIA informed the bench that the administration of the national flag carrier has sacked 50 pilots who failed to provide their academic records.
The Supreme Court ordered the concerned authorities to complete the process of degree verification and submit a finalized report on the matter within today.
PIA was further allowed to appoint pilots on contractual basis, meanwhile the top court asked for entire details of pilots' licenses.
PIA has been operating a fleet of 32 aircraft – six of which are currently under maintenance – with an average age of 11.8 years on international and domestic routes. For 26 planes, there are more than 450 pilots are working in the airlines.
Of the fleet, 12 Boeing 777s, 11 A320s and nine ATRs have been flying to more than 30 destinations. The six grounded aircraft include one Boeing 777, two A320s and three ATRs.
The PIA used to have a fleet of 64 aircraft of various makes, including the Airbus A310, A300 and A330, the Boeing 737 and 747 and the Douglas DC-9 and DC-10. That number has now decreased to 32.