Industrialists warn to start protest from Monday on gas shortage
3 min read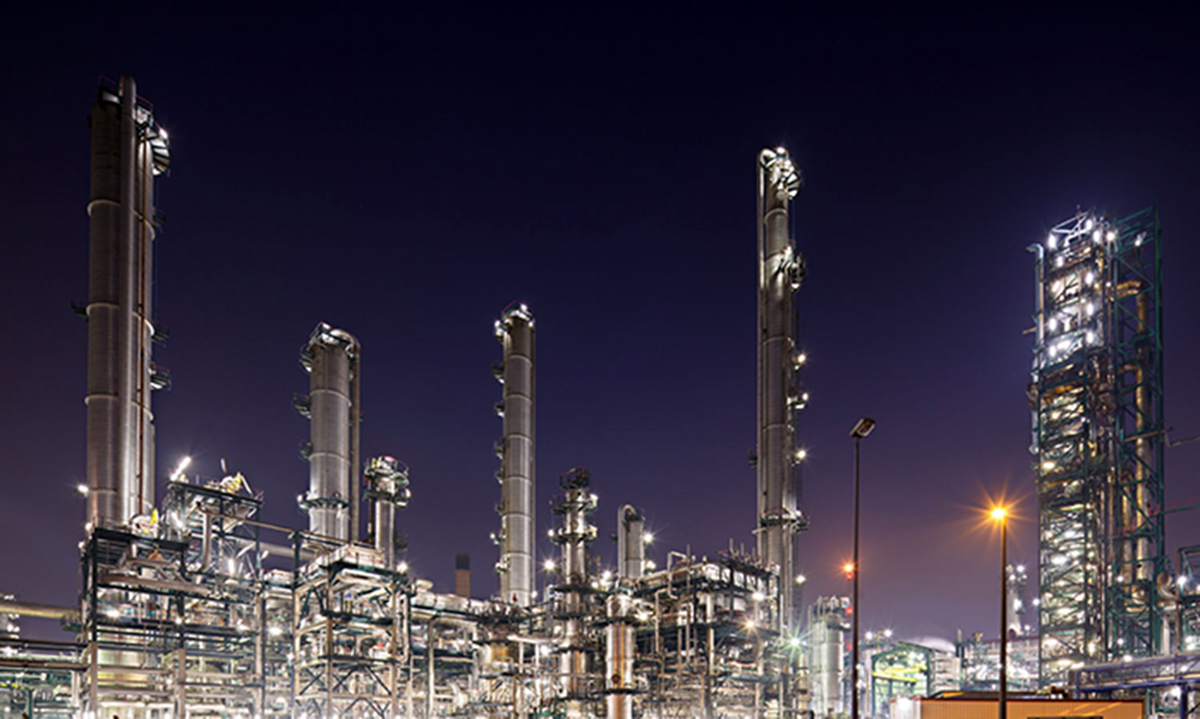 KARACHI: The SITE Association of Industries has warned the federal and provincial government to shut down their industries from next Monday, if the governments did not restore gas supply to the industries.
"A large number of industrial units in SITE area are facing with acute gas shortages which has crippled their production-line and threatened timely fulfillment of export commitments worth millions of dollars ahead of the peak seasons of Christmas and New Year," the industry sources said.
The industrialists of SITE area has also planned to protest in front of governor house and CM house on Tuesday, if the government did not restore the gas supply.
The decision has taken in a meeting held at SITE Association of Industry with regard to low pressure and non-availability of gas. Members in large number attended the meeting and it was resolved that from Monday all industrialists will close their factories and would stage protest at Governor House on Tuesday, January 01.
President SITE Association of Industry Salem Parekh said that SITE being largest industrial area of Karachi, exporting 52 percent of Pakistan's exports, generating 64 percent of total Pakistan's tax revenue is being treated step motherly by gas utilities' companies. Despite complaints at Federal and Provincial levels both governments are least concerned to protect employment, exports and tax revenue of the city and province.
Saleem Parekh informed that at the moment SITE industrialists are facing low gas pressure is equivalent to having no gas at all. It is a 360 degree turn from government policy of industrialization, export led growth and development of import substitution industry.
He said out of 45 days, 33 days there was extreme low pressure and 12 days were total gas load shedding in SITE area.
He said that SITE industries are losing about 2.5 billion each day by mismanagement of SSGC.
On one hand government is allowing heavy UFG (unaccounted for gas) and high fixed rate of return to gas utilities, on the other hand gas  utilities' gross mismanagement is a cause of huge loss to exchequer in shape of substantial foreign exchange loss and tax revenue loss
Exporters are losing orders and are unable to full fill their yearend export commitments which will further decrease country's export which have been flat since last 5 months of the current financial year, despite devaluation and incentives announced by the government
Saleem Parekh said that industrialists of Karachi are unable to understand why Sindh government is not concerned to fight for Sindh right under Article 158. Saleem Parekh informed that SITE Association has requested Federal Finance Minister to give same subsidy to Sindh as given to Punjab on RLNG price on weighted average mix. Sindh only requires 50 mmcfd RLNG subsidy whereas Punjab is enjoying subsidy for 200 mmcfd.
Saleem Parekh announced that if gas supply does not improve by Sunday, December 30, 2018, all factory owners have decided to closed down their factories from Monday and would stage protest at Governor House on Tuesday.
The industrialists feel caught in a limbo as even the five export-oriented industries, exempted from load shedding, are currently facing massive gas cuts.
Manufacturers say that though successive governments have resorted to gas cuts, even announced in advance of supply discontinuation to Captive Power Plants (CPP), the situation has never hit this extent.
Since last Saturday, the six industrial estates of Karachi started to face extreme low gas pressure coupled with frequent shortages, thereby crippling their operations. Even the exempted five export-oriented industries faced gas shortage.
Questioning the performance of the SSGC, Parekh said with over 14 per cent unaccounted for gas (UFG) in general and up to 41pc UFG in interior Sindh, one can wonder why the industry is being deprived of its deserving share of fuel.