JCI Alumni Club and US-Pak sign MoU
2 min read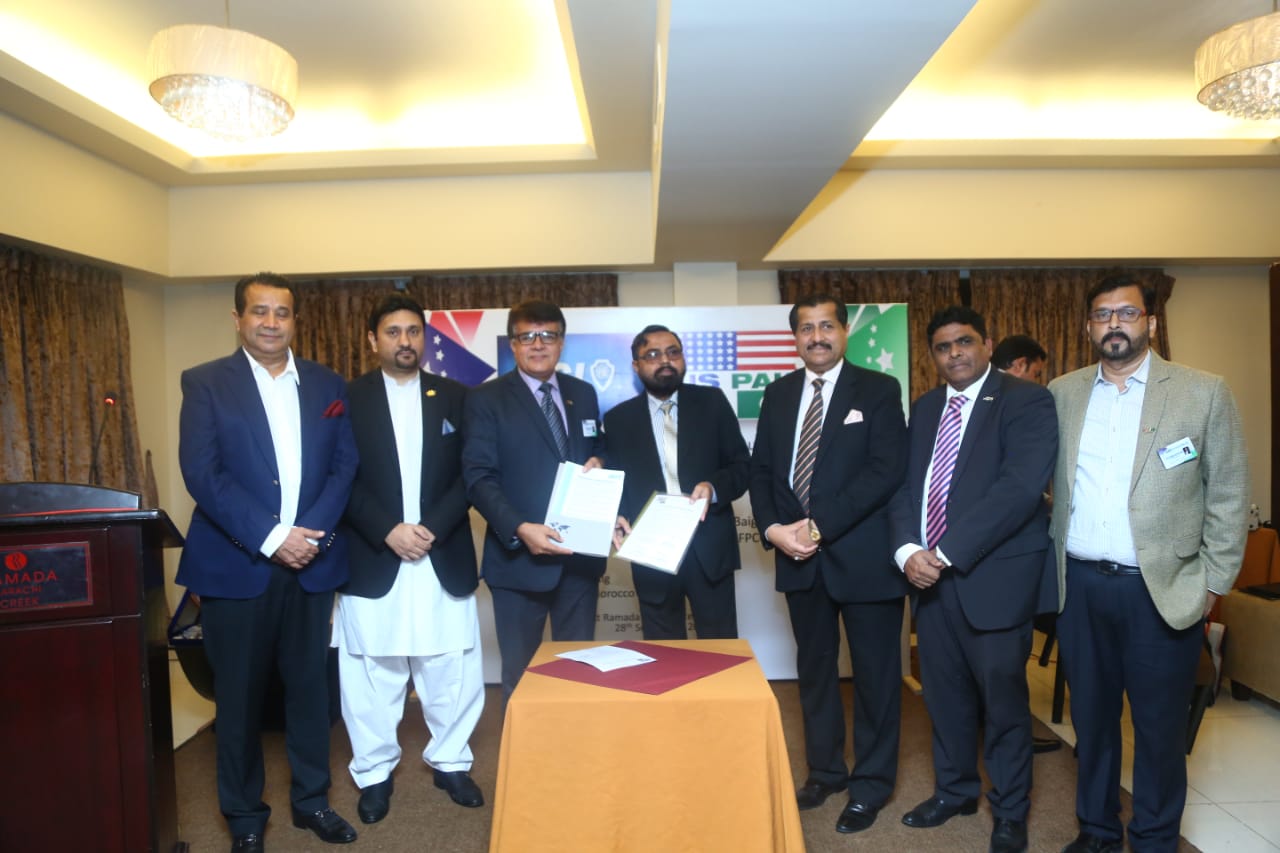 KARACHI: Syed Aminullah Hussaini Secretary General US-PAK Trade Development Council and Rizwan Ahmad Secretary General JCI Alumni Club of Hyderabad signed a Memorandum of Understanding (MoU) here on Sunday.
The MoU was endorsed by both sides including Turab Shah Founder & President of US-PAK Trade Development Council and Naseer Ahmed Soudagar President JCI Club of Hyderabad.
This MoU ceremony was also witnessed by Dr. Mirza Ikhtiar Baig Sr. Vice President FPCCI and Ishtiaq Baig Honorary Council General of Morocco along with Sameer Mir Sheikh Justice of Karachi & Renowned Business Man also Sr. Vice President of US-PAK-TDC, Shehzad Qureshi MPA Sindh & Vice Chairman US PAK Trade Development, Chairman Ramada Group and Vice Chairman of US-PAK TDC Anwar Qureshi Kashif Mumtaz Ex Sr. Vice President JCI and other officials of both sides.
As per the Memorandum of Understanding:
1)            Both the organization will provide opportunities to hold joint project, share knowledge and experience in the fields of community development, individual development, International and Business Network.
2)            Both the organizations will provide opportunities to share / exchange members' delegations, speakers, trainers, training materials, and publications.
3)            The JCI will encourage and motivate their former active members who cross the age limit of 40 years to join US PAK Trade Development Council.
4)            The USPAK Development Council shall reciprocate by encouraging the members of their club to join and work for JCI.
5)            Both the organization together shall strive and work to make this world, a better place for our children to live in the years to come.
It was also announced that the delegation of JCI Alumni Club of Hyderabad will be participated in the forthcoming Delegation Houston – USA from November 22nd to 24th November 2019 organized and arranged by US-PAK Trade Development Council. The management of US-PAK also announced about the exhibition by US-PAK TDC in Houston from 21st to 24th November 2019.