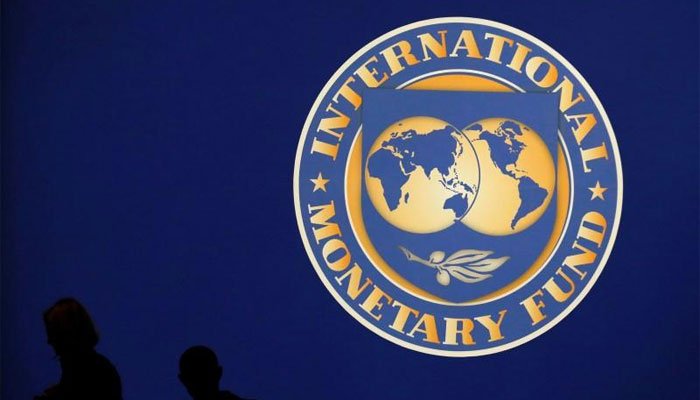 KARACHI: The State Bank of Pakistan (SBP) has received $2.75 billion as part of the SDR allocation announced by the International Monetary Fund (IMF) for Pakistan, the SBP's spokesman confirmed the transfer of amount here on Tuesday morning.
After crediting $2.75 billion to Pakistan, the reserves of the SBP have surged to $27.4 billion. The reserves of the SBP have touched $20.4 billion which is equivalent to 3.5 month of the import cover.
The amazing journey from $16.4 billion to $27.4 billion completed in just 3 years with highest ever current account deficit of $19.2 billion inherited, said Muzzammil Aslam, market analyst.
The IMF has approved allocation of new funds for its member countries, including Pakistan, to help them combat the challenges arising from the Covid-19 pandemic and put the global economy on a sustainable growth path.
The latest funds would be vital for Pakistan to boost its foreign exchange position that has been a major concern for policymakers that are fighting to find the balance between economic growth and the country's current account position.
Pakistan's current account posted a $773-million deficit during the first month of the current fiscal year (FY22) due to a higher import bill.
Before taking into account the SDR allocation, the country's current stock of foreign currency reserves stood at $24.67 billion as on August 13, the latest data available. Of this amount, $17.63 billion are with the SBP, while $7.04 billion are with commercial banks.
SBP Governor Dr Reza Baqir had announced earlier that the IMF's SDR allocation would help take reserves to a historic high, adding that this time Pakistan's net international reserves position would improve as well.
The inflows come after the IMF board of governors in early August approved increasing the institution's lending capacity by $650 billion, the last step in approving an initiative to boost aid to the most vulnerable countries.
The program had already been approved by the IMF's executive board in mid-July.
About $275 billion (about SDR 193 billion) of the new allocation will go to emerging markets and developing countries, including low-income countries.