What Pakistanis search for the most in 2020
2 min read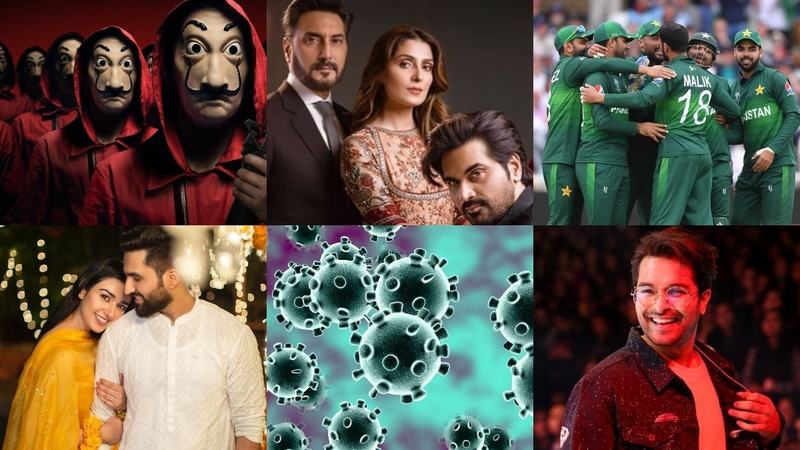 Google released its annual "Year in Search" list, reminding us of trending
There were plenty of other search that had Pakistanis' attention before and amidst the virus; Turkish serials were all the rage, misogynistic comments had everyone riled up and whether you're into politics or not, people had a little fun at the expense of the drawn-out US elections.
Google released its annual "Year in Search" list on Wednesday, reminding us of trending topics that we may have even forgotten (the highly anticipated Meray Paas Tum Ho finale was this year!). The list is basically a roundup of the newsworthy things that took place during a year and had a high spike in traffic over a sustained period in 2020 compared to 2019.
So without further suspense, here's who and what was trending in Pakistan in a year like no other in modern history:
Top search
This year — like last year and the year before that — cricket continued to reign supreme in the list. Six of the top 10 searches were only cricket. Pakistanis proved that coronavirus — number 2 on the list — may have controlled our movement and every other aspect of our lives following February, cricket is what we live and breathe.
Pakistan vs England
Coronavirus
Zimbabwe vs Pakistan
Google Classroom
US Election 2020
PSL 2020
India vs New Zealand
England vs Australia
England vs West Indies
Worldometers
Top people
The one we were a little surprised to see on the list? The next US president Joe Biden. The one that made complete and utter sense given the obsession with Dirilis Ertugrul? Esra Bilgiç.
Marvi Sarmad
Joe Biden
Alizeh Shah
Hareem Shah
Minahil Malik
Falak Shabir
Asim Azhar
Esra Bilgiç
Sarah Khan
Movies and TV
What did we say? Ertugrul comes as no surprise and neither do the others in the top 5.
Ertugrul
Mere Paas Tum Ho
Money Heist
Bigg Boss 14
Mirzapur Season 2
Deewangi
Mera Dil Mera Dushman
Kuruluş: Osman
Ehd-e-Wafa
Joker