Coronavirus medicine: Actemra, a life-saving drug, being sold at Rs 55,000-140,000
3 min read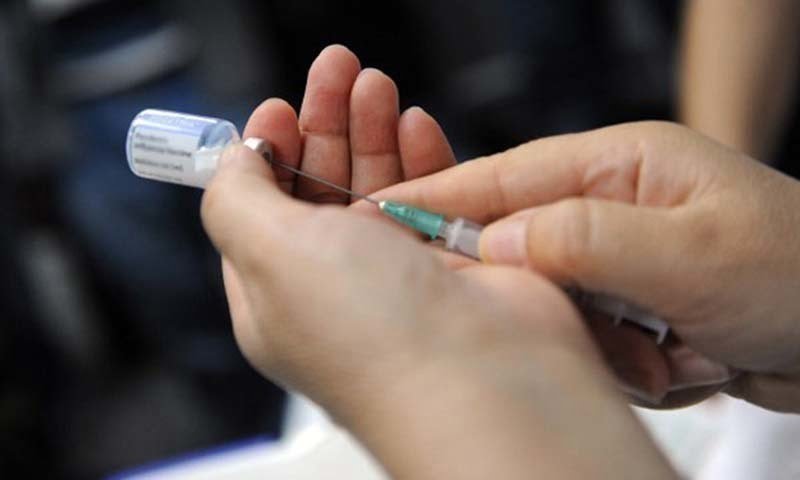 Doctors prescribing 'Actemra Injection' to improve immune systems of Coronavirus Patients in ICU, but it is not available in the market
The federal and provincial governments are not taking any measure to control prices of medicines being used for Coronavirus disease in Pakistan as the pharmaceutical companies are charging much higher rates compare to its original drugs price.
"Most of the medicines like 'Actemra', a life-saving drug, being used to recover immune system of patients is not available in the market or we can say it is short or being sold in black market at much high rates," said one of the doctors in a private hospital.
The doctors are using Actemra injection to recover the Lungs of patients, but unfortunately it is not easily available in the market. If someone approaches the company, its distributors or suppliers are officially charging Rs 55,000 and above in Karachi.
When Treasure Magazine made contact of Roshe Pakistan Limited, its distributors said, "one injection is being sold at Rs 40,000 in black market and people are approaching them for this medicine and ready to pay for it."
Actemra injection is one of the products of Roche Pakistan Limited, it is part of the international F. Hoffman-La Roche Group, which was founded in 1896 in Basel, Switzerland. These injections are being imported from Basel in Pakistan.
According to the Doctors and Pharma industry official, the price of Actemra injection (three injections packet) was at Rs 6,500 in 2019. As the Coronavirus starts in Pakistan in February, its prices had touched Rs 17,000 but with the rising of COVID-19 patients in Pakistan, Actemra injection disappeared from the market and now being sold in black.
Almost every doctor in private hospital are prescribing this injection for Coronavirus patients being treated in ICU and people are compelled to get this medicine at Rs 55,000 to Rs 140,000 in black market as the federal and provincial governments are doing nothing to control its price, the doctors said.
"The poor patients in government's hospitals are not being provided this medicine owing to its higher price, therefore, the daily death rate of coronavirus patients are increasing in Pakistan," one of the doctor in government hospital said.
About two-week ago, the Punjab government has approved the use of Actemra for treating critically ill Covid-19 patients in the wake of a sudden rise in the death rate reported by state-run hospitals across the province.
The 400mg injectable drug — an interleukin-6 inhibitor which goes by the generic name of tocilizumab — will be prescribed to patients who develop lung complications and an abnormal level of IL-6 in the blood. The IL-6 is an endogenous chemical which causes inflammation.
"The price of each dose of the drug (injection) is Rs 60,000 and it will be given twice to patients under treatment at an Intensive Care Unit (ICU) in a life-threatening condition," a senior official told.
The total number of coronavirus patients in Pakistan had crossed 105,636, while above 70,000 patents are under treatment in hospitals and self-isolations at their homes and these patients may need this Actemra injection.