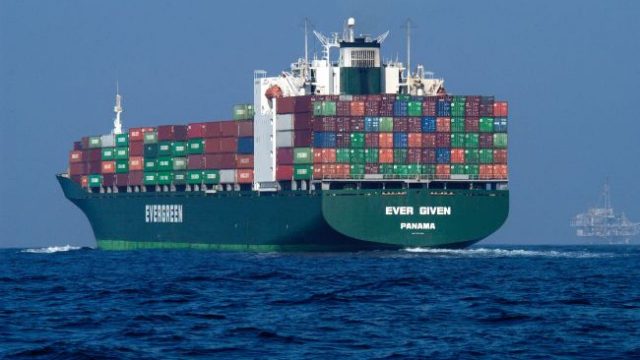 KARACHI: International Maritime Organization (IMO), the regulatory authority for International shipping, has set a deadline for shipping lines of January 1, 2020 for reduction of sulfur-dioxide and nitrous-oxide pollution from fuel oil.
Pakistani refineries and concerned ministry stand aloof in this matter. According to rough estimates, 25 per cent of NRL production contains Sulphur content.
Given this situation, the Companies like Attock and Pakistan Refinery are duty bound to apprise their shareholders about the situation and clarify over the anticipated losses.
Majority of the nations and most of the refineries across the globe have spent millions of dollars and have upgraded their plants and equipment with a view to avert the anticipated losses and have complied with IMO-directive.
The decision to implement a global Sulphur –dioxide limit of 0.50 percent m/m in 2020 was taken by the IMO during its Marine Environment Protection Committee (MEPC) meeting for its 70th session in London.
It has been for about a decade that International Maritime Organization has been pursuing for the reduction of Sulphur contents in fuel and oil. In the last quarter of 2019, it is high time that the UN agency and renounced world bodies are about to put their feet down and start denying birth to the vessels combusting Sulphur content.
This is public information and had been available for months, yet very few shareholders have knowledge about it.
Contraction in the Economy which has led to the shrinking of Development expenses is also serving as the pumpkin seeds for the struggling refineries. Refineries inventory of coal tar runs into billions of rupees, for example, if the coal tar inventory worth Rs 5 billion is vested as materialize-able loss in a refinery like NRL then what will happen to a naieve investor who just do not know about IMO-2020 and Solomon goose.
The shipping organisations, which include Bimco and the International Chamber of Shipping (ICS), are pushing for a bunker fuel levy to go to a decarbonisation research and development fund.
"We have been working on this for quite some time with the aim of developing some really innovative ideas in cooperation with fellow industry associations," ICS chairman Esben Poulsson told Splash today, stressing that the concept was still a work in progress.
Carbon levies have been back in shipping headlines in recent months.
Speaking at the Global Maritime Forum's annual summit in Singapore last month, Andreas Sohmen-Pao, chairman of BW Group, said, "to meet international shipping's decarbonisation challenge, the maritime industry needs a carbon levy, it is coming, and we should shape it."
The BW boss continued, "we have an opportunity to shape a new maritime future, create a new business opportunity and drive innovation. A maritime green fund could accelerate decarbonisation in shipping, support scaling and infrastructure to deliver new fuels, while taking into consideration the impact on trade and developing states."