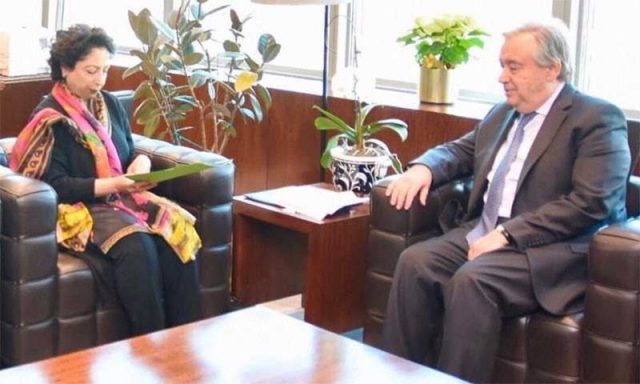 Pakistan's Permanent Representative to the United Nations Maleeha Lodhi called on United Nations Secretary General Antonio Guterres at the UN on Wednesday, Radio Pakistan reported.
During the meeting, she briefed Guterres about the latest developments and the situation in occupied Kashmir and asked him to play a role in de-escalating tensions between India and Pakistan in the aftermath of the Pulwama attack.
India has alleged that those who planned the attacks had links with the Pakistani state — a charge that Pakistan has vigorously denied. Prime Minister Imran Khan extended an olive branch to Delhi yesterday, promising to take action on actionable intelligence provided by the Indian government, but Delhi spurned the gesture.