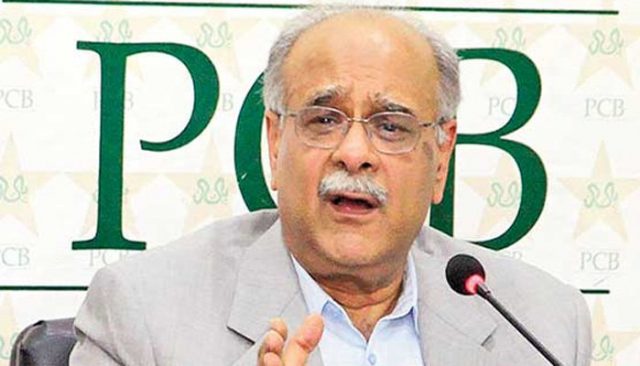 LAHORE: Former chairman of the Pakistan Cricket Board (PCB) Najam Sethi on Sunday dismissed the cricket board's report on details of money spent during his term, a private TV channel reported.
A day earlier, the cricket board issued details of expenses and benefits of PCB chairmen from 2014 to Sept 30, 2018. As per the details, Sethi spent over Rs70 million during his four years as PCB chairman.
However, Sethi in a tweet said, "Clearly motivated by new mafia at PCB. Distortion of facts and figures. This defamation will not go unchallenged."
On August 20, Najam Sethi resigned from his post as PCB chairman.
Sethi was nominated to the Board of Governors of the PCB (as per the Pakistan Cricket Board Constitution of 2014 approved by the ICC and Supreme Court of Pakistan) by ousted premier Nawaz Sharif from 2014-2017 and then again from 2017- 2020 by former prime minister Shahid Khaqan Abbasi.