Nasir Jamshed's 10-year ban for spot-fixing upheld
2 min read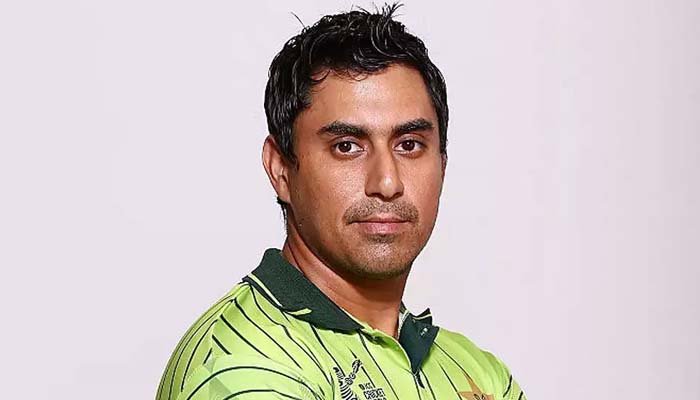 LAHORE: An independent adjudicator on Monday upheld the 10-year ban on cricketer Nasir Jamshed for his involvement in a spot-fixing scandal that emerged during the second edition of the Pakistan Super League in 2017, a private TV channel said.
Justice (retd) Mian Hamid Farooq, the independent adjudicator hearing the appeal filed by Jamshed against the decision of the Pakistan Cricket Board's Anti-Corruption Tribunal, upheld the ban on the former opener.
The 10-year ban imposed on [Nasir] Jamshed has been found to be "perfectly justified" and shall continue to remain in force, the adjudicator announced.
Two additional sanctions imposed on the batsman by the Anti-Corruption Tribunal were however set aside. These sanctions were regarding inclusion of Jamshed in the list of players to be avoided by cricketers and all stakeholders, and that he would not be given an important role in the management or administration of cricket.
The above-mentioned sanctions were set aside as they fall outside the confines provided under Article 6.2 of the PCB's Anti-Corruption Code, the adjudicator observed.
The 28-year old Jamshed, who played 48 one-day internationals and two Tests, was suspended from all forms of cricket in February 2017 for violating the PCB´s anti-corruption code and handed a one-year ban in December for failing to co-operate with the ACU´s investigation.
In August 2018, the PCB banned him for 10 years for violating its anti-corruption code of conduct under Articles 2.1.1, 2.1.2, 2.1.3, 2.1.4 and 2.4.4.
Batsmen Sharjeel Khan and Khalid Latif were also handed five-year bans for their role in the scandal, while paceman Mohammad Irfan and all-rounder Mohammad Nawaz received respective suspensions for 12 and two months.