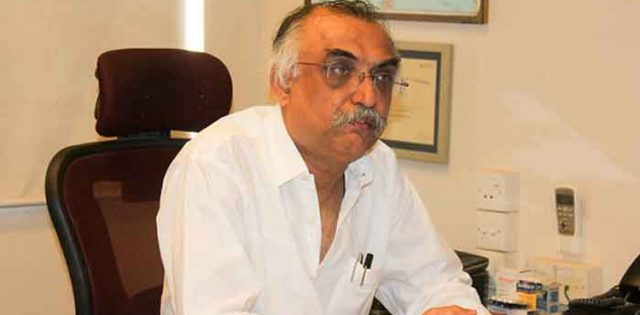 ISLAMABAD: Federal Board of Revenue (FBR) chairman Shabbar Zaidi on Saturday said their main focus is to build houses but construction sector also promotes the rest of the industries whereas industrialists face difficulty in customs.
He expressed that capital gain on the properties have been marginally decreased. He further said that FBR evaluation of real estate will be given in few days. Prime Minister Imran Khan has given directives to pay focus on the construction sector, he added.
FBR chairman said that he was instructed to take action against smuggled goods in the market but no action was taken to avoid spreading intimidation among the marketeers. He further stated that cost will be mentioned on the exported goods to avoid the under invoicing.
Shabbar Zaidi asserted that he, himself, adjusted the sales tax system and swore to adjust the duty if needed. "We will talk to zero-rated sector again if refund system fails to work", he maintained. "Retail price will be printed on the imported goods as well". He said that they are ready to have a sit-in with trader community to resolve the problems.
He further said that taxes on sugarcane dealers were not increased. Taxes on sugar and cement dealers were decreased by only Rs0.25. I am responsible for only increasing Rs3.26 on sugar, he added.
Syed Muhammad Shabbar Zaidi has said the government is taking necessary steps to promote industrial and commercial activities in the country, as per Radio Pakistan reported.
Talking to newsmen in Lahore on Saturday, he said drastic measures have been initiated in the budget to stabilize economy.
He said traders and entrepreneurs are facing a lot of problems and FBR is committed to resolve all problems. He said FBR is also trying to redress grievances of traders regarding custom duty.
Talking about the smuggling, FBR chairman expressed that problems arised due to Afghan transit trade, smuggling and under invoicing.
Shabbar Zaidi asserted that audit of the same person being carried out repeatedly. He maintained that he agrees that audit does not produce result but is a form of harassment for the people. He swore that no audit will repeated on the directives of PM Khan. "CNIC law was not only implemented from July 1 but also wasn't made mandatory", he continued.
He went on saying that they only levied tax on dividend where it did not had taxes before. General trader can't pay taxes according to 340 pages long book, he added. He further added he will aware the PM if tax won't be added into the net tax which will be decided by Chambers. We are ready to provide SMC with alternated law as well, he added.
FBR chairman said he is worried over the exclusion of distributor tax from the tax net to adjust the duty.
Responding to a question, he further expressed that PM Khan gave directives not to inflate the prices of oil/ ghee, on which an action can be taken if someone goes against it. "We are ready to briefly talk on the problems of commodity," he continued.
Shabbar Zaidi said that no one will be harrased by FBR anymore as he is taking back the 'harassing' authority from the institution.
Shabbar Zaidi said that they are making efforts to move towards the automated system and they will examine the electricity bills of moderate retailers.