Sean Connery 'James Bond' dies at 90
4 min read
Connery, long regarded as one of the best actors to have portrayed the iconic spy, was knighted by Queen Elizabeth II in2000 and marked his 90th birthday in August
Sean Connery, the Scottish-born actor who rocketed to fame as James Bonds and become one of the franchise's most popular and enduring international stars, has died. He was 90.
Connery, long regarded as one of the best actors to have portrayed the iconic spy, was knighted by Queen Elizabeth II in 2000 and marked his 90th birthday in August. His death was confirmed by his family, who said that the actor 'died peacefully in his sleep surrounded by family' in the Bahamas. It's believed he had been unwell for some time. his last acting role had been in Stephen Norrington's 'The league of extra-ordinary Gentlemen' 2003.
Connery was an audience favourite for more than 40 years and one of the screen's most reliable and distinctive leading men. The actor was recently voted the best James Bond actor in an August Radio times poll in the UK. More than 14000 voted and Connery claimed 56% of the vote. Global tributes poured in for Connery on Saturday following news of his death.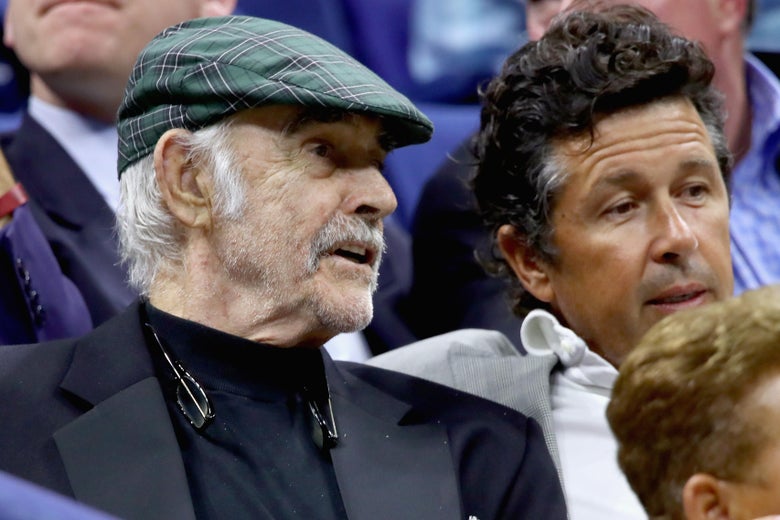 In a statement, Bond producers Michael G. Wilson and Barbara Broccoli said Connery "was and shall always be remembered as the original James Bond whose indelible entrance into cinema history began when he announced those unforgettable words, 'The name's Bond… James Bond.'
"He revolutionized the world with his gritty and witty portrayal of the sexy and charismatic secret agent. He is undoubtedly largely responsible for the success of the film series and we shall be forever grateful to him," said the producers.
However, Connery — who made his debut in the first Bond film, "Dr. No" (1962) — also transcended Ian Fleming's sexy Agent 007, and went on to distinguish himself with a long and mature career in such films as "The Wind and the Lion" (1975), "The Man Who Would Be King" (1975) and "Indiana Jones and the Last Crusade" (1989).
His turn as a tough Irish cop in Depression-era Chicago in Brian De Palma's "The Untouchables" (1987) brought him a supporting actor Oscar.
Even as he entered his seventh decade, Connery's star power remained so strong that he was constantly in demand and handsomely remunerated. In 1999 he was selected People magazine's Sexiest Man of the Century, and from his 007 days to "Entrapment" (1999), opposite the much-younger Catherine Zeta-Jones, his screen roles more than justified the choice. Age seemed only to intensify his sex appeal and virility.
In his early career, his physique was his main asset as he modeled and picked up acting jobs where he could. In 1956, he landed the role of a battered prizefighter in the BBC production of "Requiem for a Heavyweight." Good notices brought him to the attention of the entertainment community, and his first film was "No Road Back," a B crime movie in 1956. He seemed doomed to play the hunk to ageing leading ladies, as he did opposite Lana Turner in "Another Time, Another Place," or roles that stressed his looks such as "Tarzan's Great Adventure" in 1959.
It was easy to dismiss him in films like "Darby O'Gill and the Little People," but his Count Vronsky to Claire Bloom's Anna Karenina on the BBC brought him some respect and the kind of attention needed to raise him to the top of the Daily Express' poll of readers asked to suggest the ideal James Bond.
After an interview with producers Albert Broccoli and Harry Saltzman, he landed the role without a screen test, according to Saltzman. It was a controversial choice at the time, as Connery was an unknown outside Britain. But 1962's "Dr. No," the first of the Bond films, made him an international star.
His stature grew with the ever more popular sequels "From Russia With Love," "Goldfinger" and "Thunderball," which arrived over the next four years. Bond gave Connery a license to earn; he was paid only $30,000 for "Dr. No" but $400,000 for Alfred Hitchcock's "Marnie" and was soon getting $750,000 a film.
His initial efforts to break out of the Bond mold, however, proved fruitless. Films like "A Fine Madness," "Shalako" and "The Molly Maguires" were well-intentioned attempts that did nothing to shake Connery as Bond from the public consciousness. After 1967's "You Only Live Twice," he left the Bond franchise, but he was coaxed back for 1971's "Diamonds Are Forever." He looked old for the role, and the series seemed tired, so with that, he left Bond behind — though money would tempt him back once last time in 1983 for "Never Say Never Again."
He took a major misstep with sci-fi film "Zardoz," and his career seemed to be foundering.